Gender
Gender
Welcome to the technical area on gender within the Family Planning/Reproductive Health Indicators Database.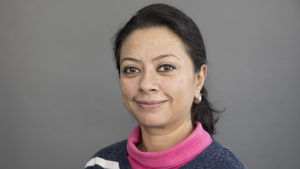 Welcome to the programmatic area on gender within MEASURE Evaluation's Family Planning and Reproductive Health Indicators Database. This is one of the subareas found in the sexual and reproductive health (RH) section of the database. All indicators for this area include a definition, data requirements, data source(s), purpose, issues and—if relevant—gender implications.
Reproductive health (RH) programs operate within the cultural context of a given society, including its manifestations of gender inequality. Family planning(FP)/RH programs aim to promote gender equality at the individual, family, community, facility, and national levels. Reducing gender-related obstacles to improve RH can work synergistically with other development activities to enhance gender equality (Yinger et al., 2001). Inherent in resolving the challenge of gender inequality is the use of indicators to capture data for decision making to inform health programs where they are falling short, and when and where gains are taking place.
The gender indicators in this database include the following technical areas: