Generate Evidence
Generation of the strong evidence needed for program and policy decision making is a core mission of Data for Impact (D4I). We work with United States Agency for International Development (USAID) missions and other local partners to identify and prioritize information needs.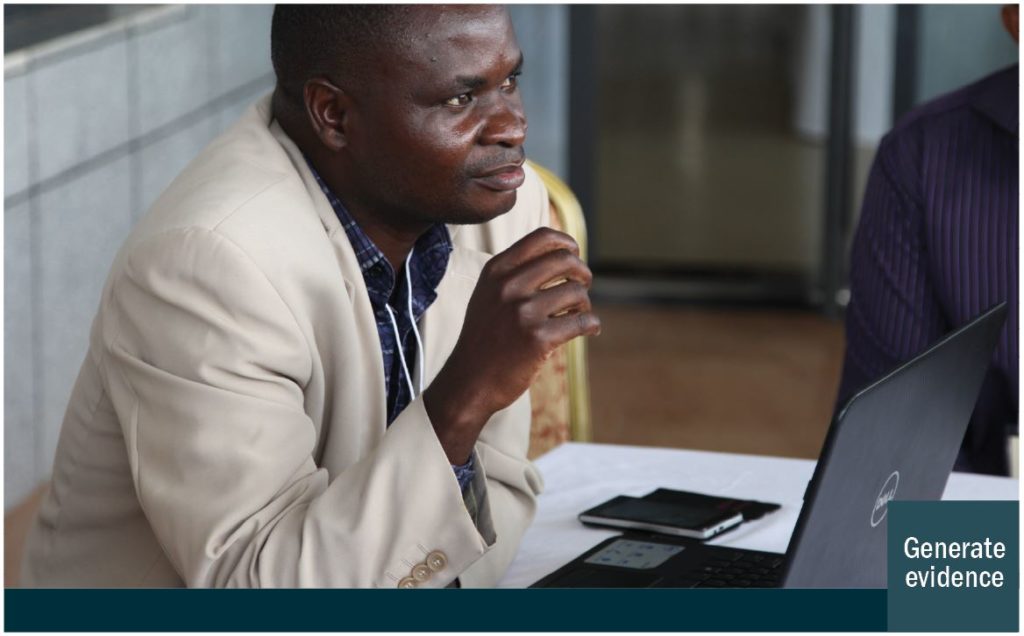 We begin with a clear understanding of the question or research need, and tailor methods to the available budget, timeline, and context. We use available data when possible. Sources include routine health data, surveys, and studies, as well as nontraditional data, such as weather and satellite data, or data from other non-health sectors.
When new data are needed or an evaluation is appropriate, we use innovative, rigorous, and efficient methods and tools to conduct process, outcome, impact, and economic evaluations and operations research and implementation science studies.
For more Resources, click here