Ensure Data Quality
Effective decision making demands high-quality data.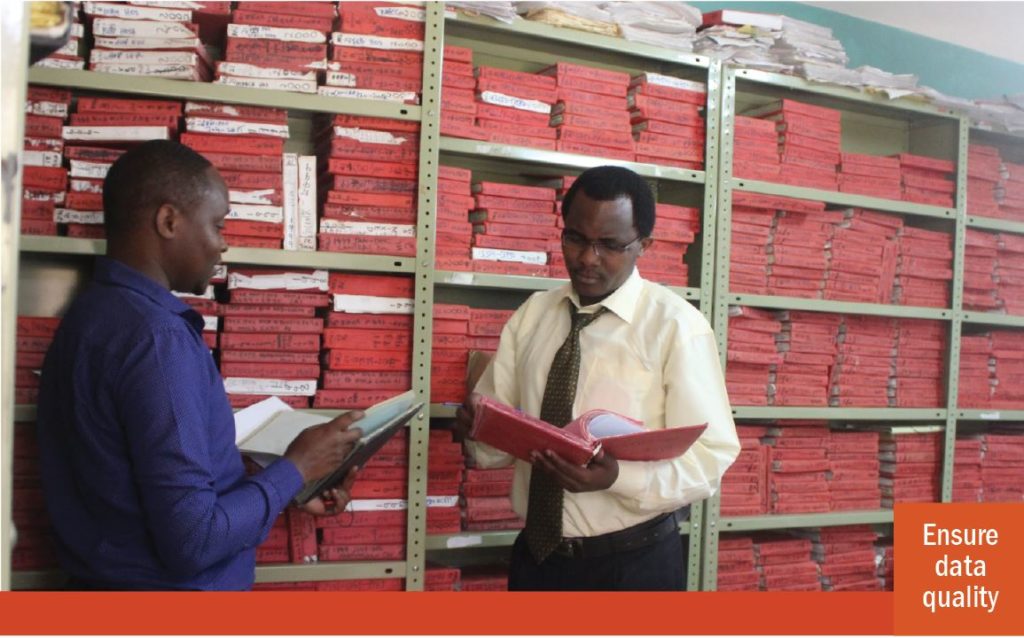 Data for Impact (D4I) focuses on sound data to ensure decisions are informed by evidence and program outcomes are improved. We help partners conduct data quality assessments (DQA) to gain a clear picture of data quality limitations, helping people understand data use parameters.
We assess quality in digital data systems and ensure robust automated data quality checks in those systems. We support the United States President's Emergency Plan for AIDS Relief (PEPFAR) in conducting data quality snapshots to enable rapid course corrections and monitor actions for improvement. We strengthen the capacity of staff in the US and at country ministries of health to implement DQAs independently in the development and realization of data standards, privacy, and security.
Read more about D4I's data quality work here: Data for Impact Starts with High-Quality Data
For more Resources, click here