Child Protection and Care Reform in Rwanda: Monitoring and Evaluation Capacity Assessment Report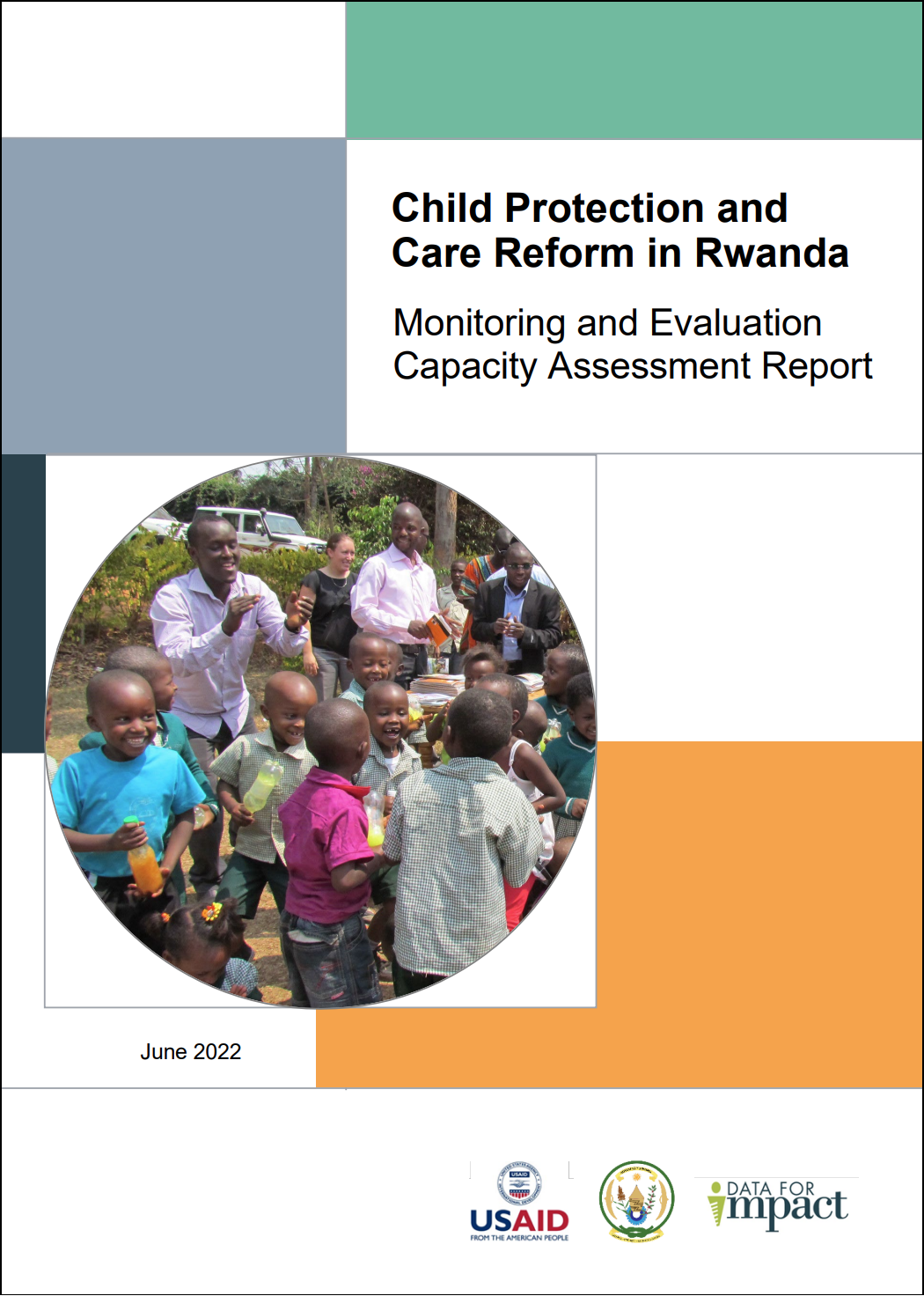 Abstract: Over the last decade, Rwanda has taken several measures to ensure appropriate care for children without parental care with particular attention to preventing unnecessary separation of children from their families and ensuring the provision of alternative care for children deprived of parental care. As part of the care system reforms, the Government of Rwanda and its partners have identified the need to strengthen the administrative data collection and reporting systems to improve availability and use of data, including the need to develop an integrated monitoring and information management system for children involved in the child protection system and use of existing and new data for policy and programmatic decision making.

Data for Impact and Rwanda's National Child Development Agency worked together to organize a five-day Child Protection Management Information System stakeholder workshop to gain a better understanding of Rwanda's care reform landscape, identify areas and opportunities for monitoring and evaluation (M&E) capacity strengthening, assess existing management information systems for child protection and care, and to identify priorities and requirements for integrated and reliable information management systems. This report shares more.
Shortname: tr-22-466-d4i
Author(s): Data for Impact
Year: 2022
Language: English
Region(s): RWANDA