Can a Quality Improvement Project Impact Maternal and Child Health Outcomes at Scale in Northern Ghana?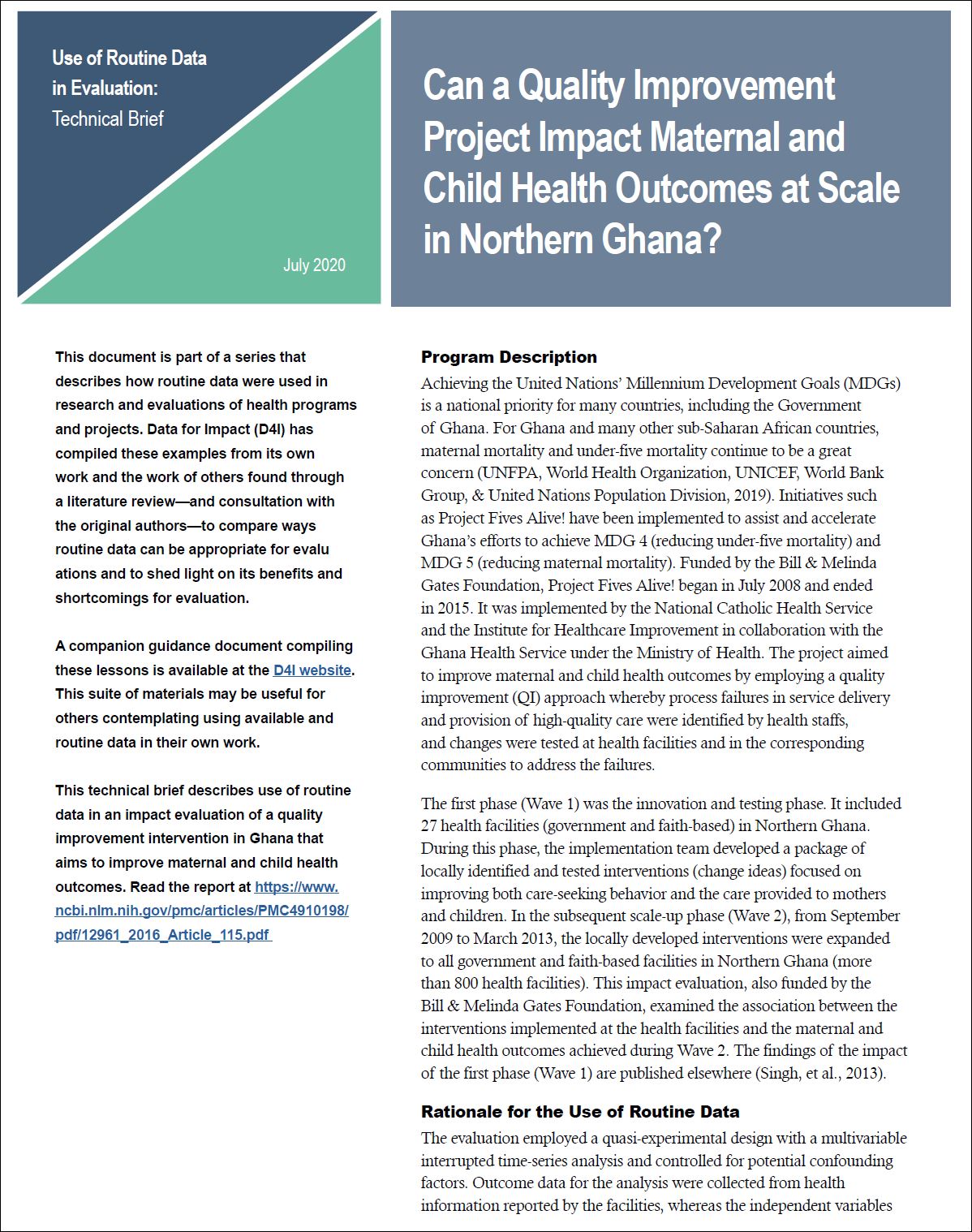 Abstract
: This technical brief describes use of routine data in an impact evaluation of a quality improvement intervention in Ghana that aims to improve maternal and child health outcomes.
This document is part of a 
series
 that describes how routine data were used in research and evaluations of health programs and projects.
Shortname: fs-20-492-d4i
Author(s): Data for Impact
Year: 2020
Language: English
Region(s): GHANA