Workshop Helps Social Workers in Moldova Apply Ethical Codes and Analytics for Child Protection Work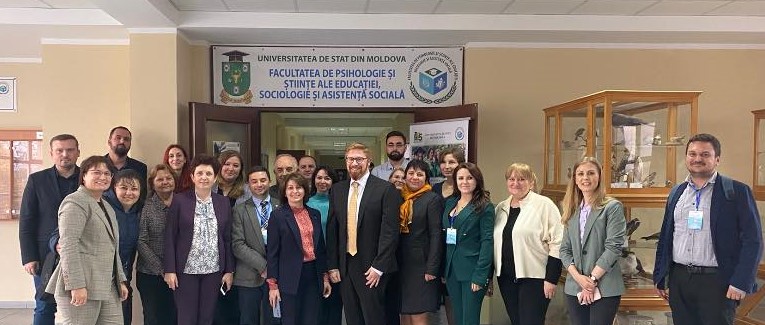 A recent D4I workshop in Moldova focused on using advanced analytics for exploring child protection resources and ethics for social workers. The workshop was held as part of a national scientific conference on "Sociology and Social Assistance: Research and Professionalization."
During the fourth session of the conference, D4I staff led the "Exploring the degree of penetration of support in the field of social assistance and child protection" workshop. The presentation included discussion of:
Territorial coverage of health, education, and social services
Difficulties using different types of data (e.g., geospatial and administrative data) when correlating the demand for and actual supply of social services
Prognostic scenarios based on the demographic trends of the child population and the need to cover the labor force in social assistance to ensure the prevention and reduction of social risks
The workshop attracted close to twice the expected number of attendees, and engagement was strong and included lively conversation about causes of staff turnover and difficulties in training and retaining quality staff.
Also at the conference, Dr. Kimberly Strom, with the School of Social Work at the University of North Carolina at Chapel Hill, joined the conference virtually to present 'Straight Talk About Professional Ethics'' focusing on ethics and dilemmas, common principles in ethics codes, ethical decision making and actions and a discussion around applying ethics codes in social work. Participants were very impressed with the presentation and the host university is planning to use it as part of their academic teaching.