USAID Integrated Health Program Evaluation Report: Year 2 Impact Evaluation Results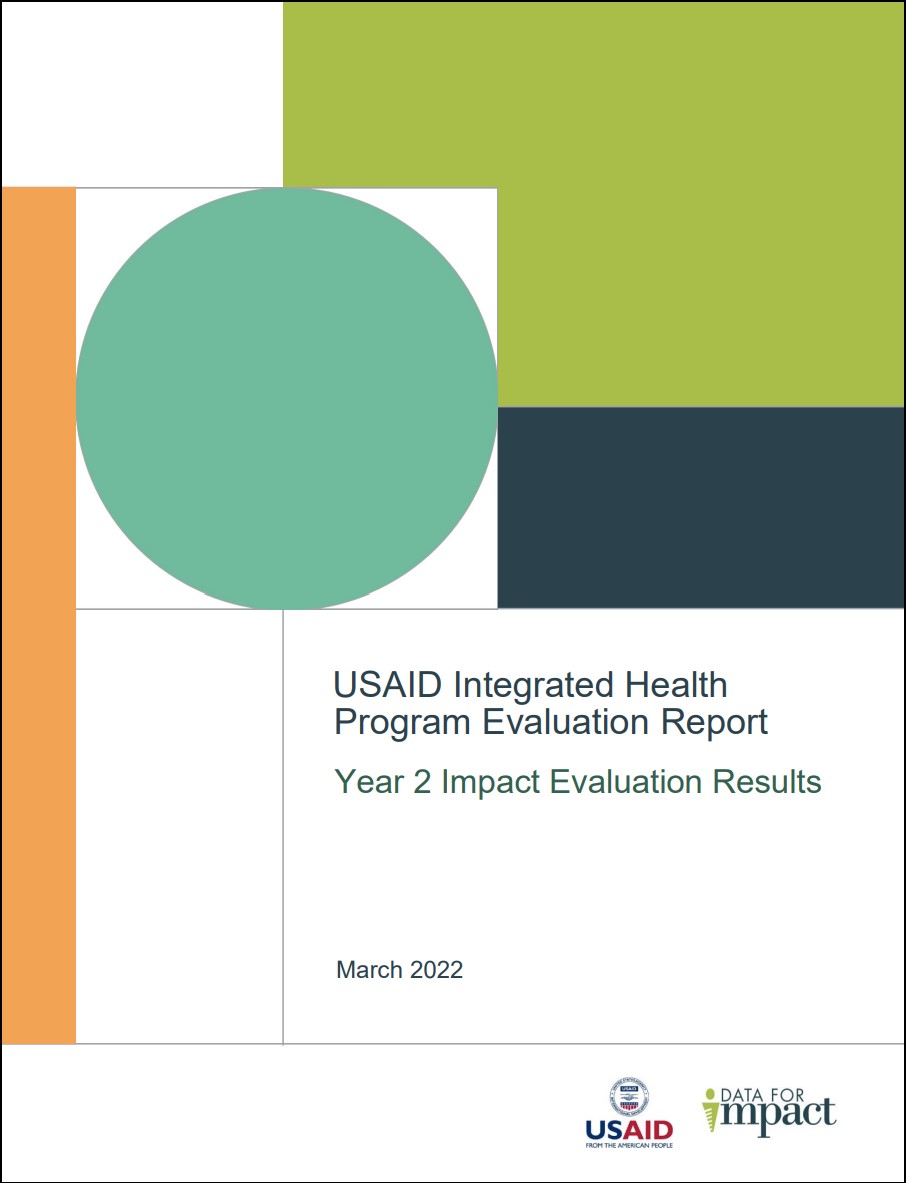 Citation: Data for Impact. (2022). USAID Integrated Health Program Midline Evaluation: Year 2 Impact Evaluation Results. Chapel Hill, NC, USA: Data for Impact, University of North Carolina.
Abstract: This report presents results from an impact evaluation conducted by Data for Impact (D4I) following two years of the United States Agency for International Development (USAID) Integrated Health Program's (IHP) implementation in nine provinces of the Democratic Republic of the Congo (DRC). The IHP focuses, in part, on increasing utilization of health facility-based maternal and child healthcare and family planning services. The impact evaluation investigates the extent to which changes in healthy behaviors and health outcomes are attributable to the USAID IHP.
Shortname: tr-21-453-d4i
Author(s): David Hotchkiss, Matt Worges, Janna Wisniewski, Paul-Samson Lusamba-Dikassa, Lauren Blum, Eva Silvestre, Gael Compta, Francine Wood
Year: 2022
Language: English
Region(s): CONGO, THE DEMOCRATIC REPUBLIC OF THE