The status of postpartum family planning in Bangladesh: A situation analysis and way forward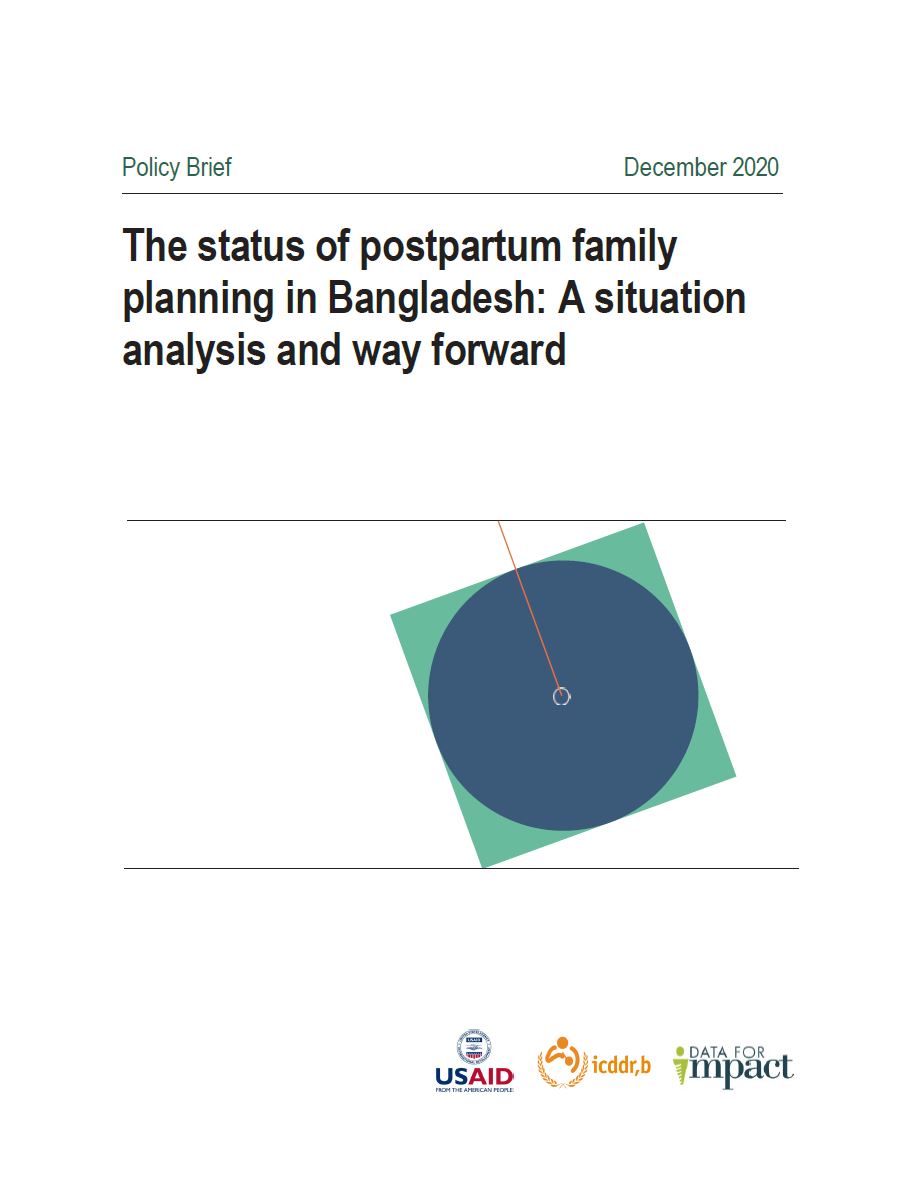 Abstract: The postpartum family planning (PPFP) program in Bangladesh began in 2002. Initially it was focused on providing postpartum tubectomy but had little success in increasing the use of this method. More recently, provision of IUDs (since 2008) and implants (since 2016) at delivery have been included in the PPFP program. Although various pilot trainings and other intervention projects have been implemented in the public, nongovernmental organization (NGO), and private sectors since 2008, implementation of the PPFP program has generally been weak and spread thinly.

This policy brief provides an overview of the status of PPFP in Bangladesh and provides recommendations for improving the effectiveness of the PPFP program.
Shortname: wp-20-244-d4i
Author(s): Data for Impact
Year: 2020
Language: English
Region(s): BANGLADESH