Moldova Longitudinal Case Management Information System for Child Protection: Three-Year Implementation Roadmap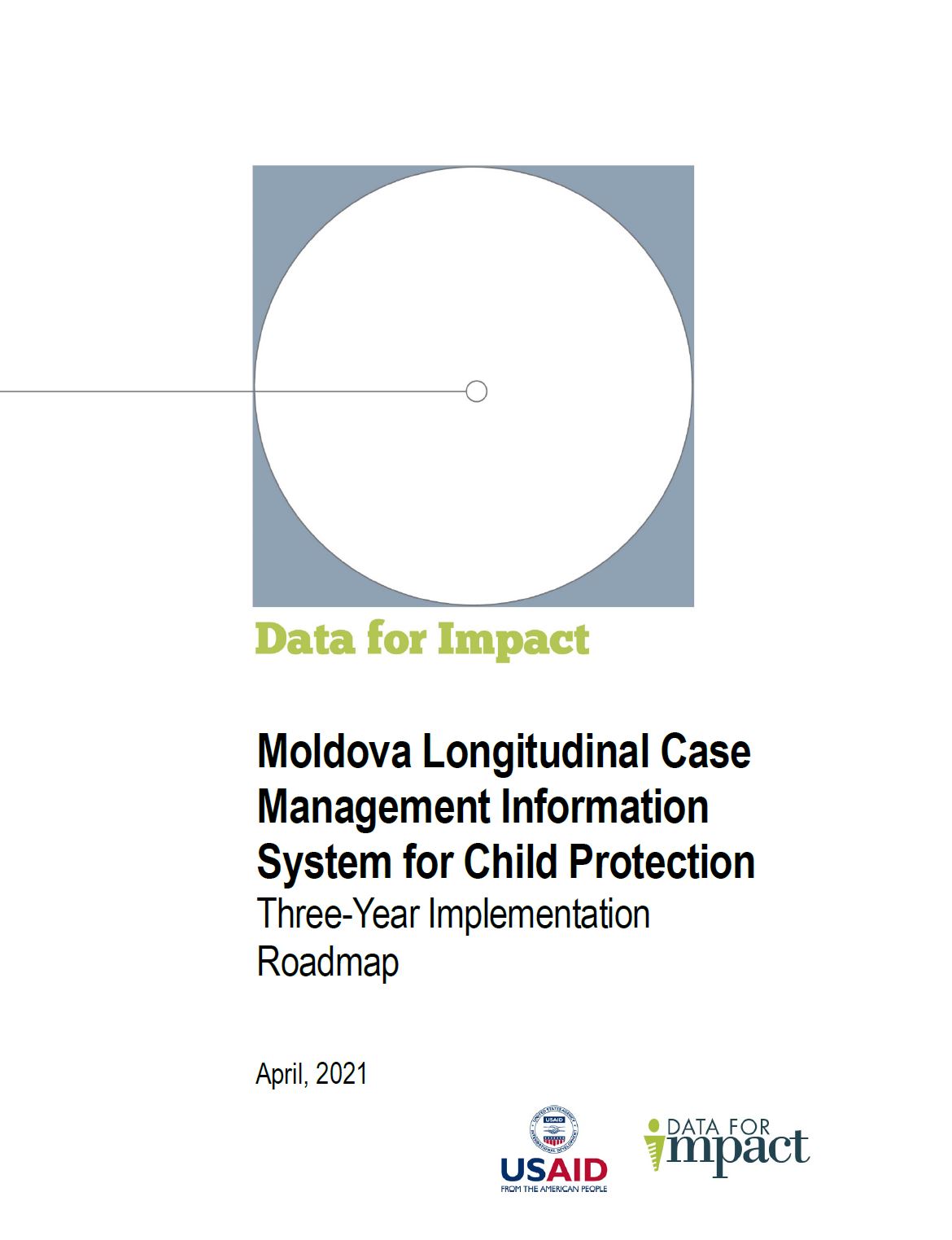 Abstract: Data for Impact (D4I) will support the Ministry of Health, Labour and Social Protection (MOHLSP) to develop a case management information system and strengthen its capacity to use data to address the needs of vulnerable children and generate reliable longitudinal data and indicators needed to plan reform initiatives and support decision-making processes. The Case Management Information System for Child Protection (hereinafter called CMIS) will help community and rayon social assistants and the MOHLSP manage data for children-at-risk, with digital tools that facilitate case management and longitudinal tracking. In addition to the CMIS, in year three, an analytical module that will integrate data from different data sources will be developed. The analytical module will produce indicators for case management performance, violence against children, and alternative care, based on availability and existence of the required data sources to produce the indicators and agreements with relevant stakeholders.

Unlike manual reporting processes using paper-based forms or file sharing through Excel, a digitized, web-based process will streamline and integrate vertical information from the community levels up to the rayon and national levels. The CMIS will also facilitate horizontal integration of service delivery/case management data from rayons and local communities.

During the three-year development of the CMIS, D4I will conduct several cycles of validation with final users and stakeholders to ensure that the system meets their requirements and needs while delivering rapid results. Success of this approach is subject to availability of the main stakeholders to validate the system.

Activities in years two and three will be dependent on funding received by the United States Agency for International Development (USAID).
Shortname: sr-21-152-d4i
Author(s): Data for Impact
Year: 2021
Language: English
Region(s): MOLDOVA, REPUBLIC OF