Male Sexual Partners of Adolescent Girls and Young Women in Haiti: A Survey of HIV Risk Behavior, HIV Service Use, and Partner Violence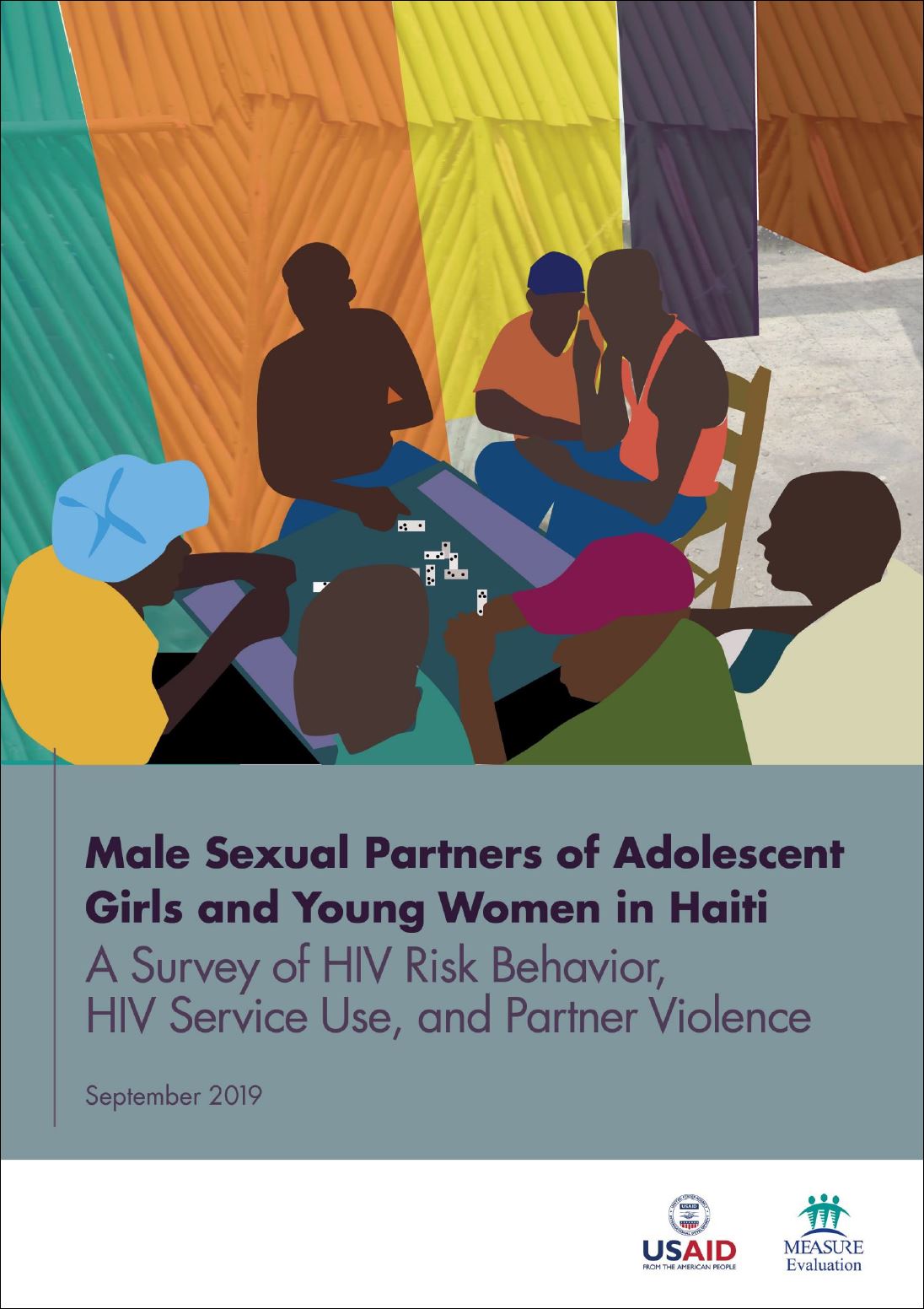 Citation: Andrinopoulos, K., Felker-Kantor, E., Michel, J., Francoise, K., & Desinor, O. (2019). Male Sexual Partners of Adolescent Girls and Young Women in Haiti: A Survey of HIV Risk Behavior, HIV Service Use, and Partner Violence. Chapel Hill, NC, USA: MEASURE Evaluation, University of North Carolina
Abstract
: The goal of this study was to support the achievement of PEPFAR's 95-95-95 targets by providing a robust understanding of HIV sexual risk behavior, HIV testing, and HIV treatment from the perspective of adult male sexual partners of adolescent girls and young women (AGYW) in Haiti. The research objectives were to:
- Describe and identify modifiable determinants of HIV risk behavior and risky sexual partnerships.
- Describe normative beliefs about HIV risk behavior, sexual partnerships, and HIV service use and their influence on personal HIV risk behavior.
- Describe current HIV service use and preferences for HIV testing, determinants of HIV testing uptake, and, among HIV-positive participants, antiretroviral therapy (ART) treatment uptake and adherence.
Male sexual partners of AGYW are an important population to reach with effective HIV services in Haiti. The results of this study indicate a critical need to increase men's knowledge of HIV treatment, access to condoms, and use of HIV testing services. Efforts to decrease physical and sexual violence and to better understand the role of equity in decision making with sexual partners are also needed. Additional research is warranted among HIV-positive men to understand how to link and retain them in care and to decrease the risk of transmission to their sexual partners.
HIV interventions in Haiti should use peer social norms to promote behaviors among men and should be tailored to their preferences by locating services in community settings and in places where men are more likely to socialize. HIV programs can effectively use social networks to reach high-risk heterosexual men and refer them to programs. Future studies to characterize the male partners of AGYW should consider using RDS to recruit participants.
Access a related research brief in
English
or
French
and a
PowerPoint presentation
.
Shortname: tr-19-364
Author(s): Andrinopoulos, K., Felker-Kantor, E., Michel, J., Francoise, K., & Desinor, O.
Year: 2019
Language: English