Impact of a Free Health Care Policy in the Democratic Republic of the Congo during an Ebola outbreak: An interrupted time-series analysis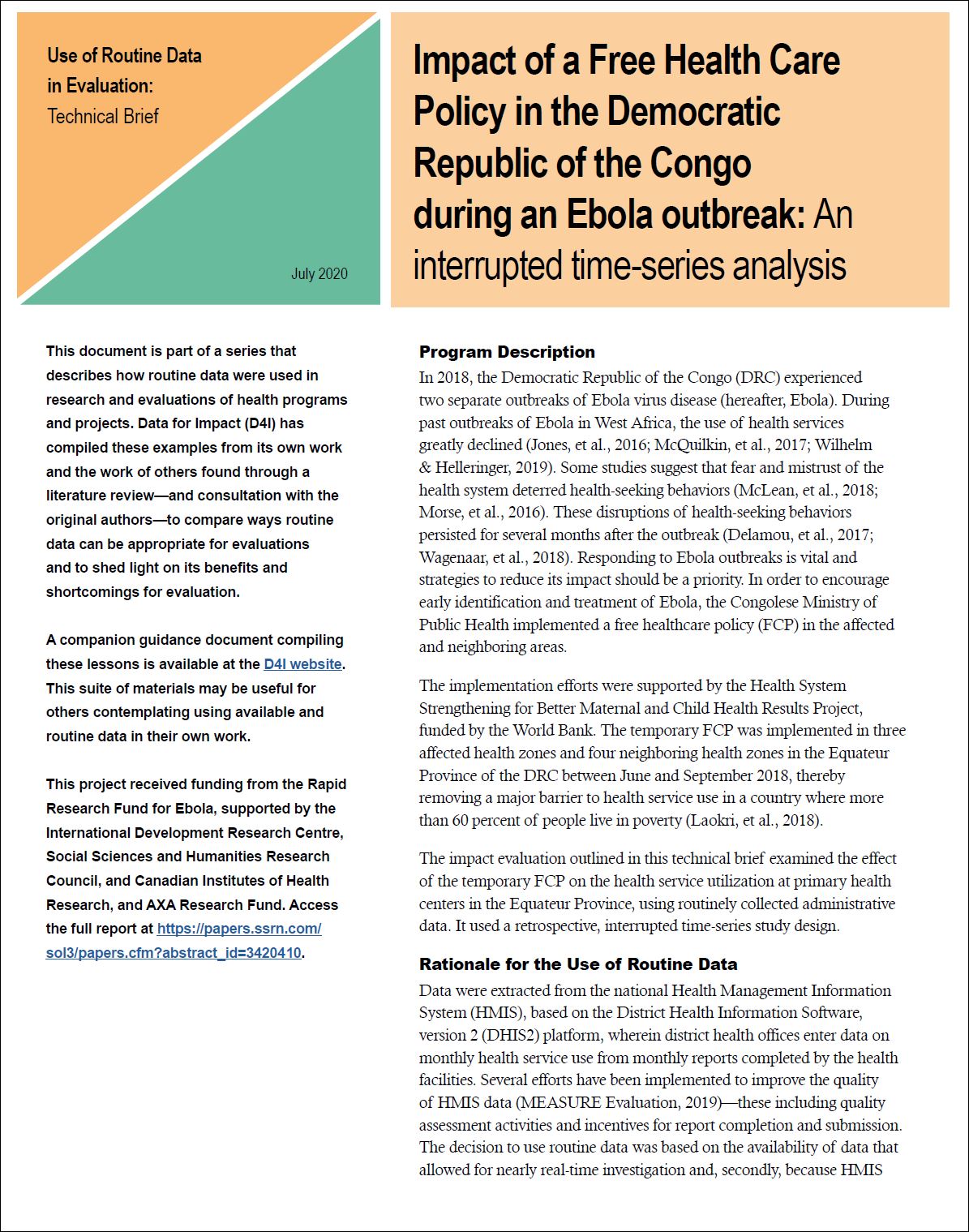 Abstract
: This document is part of a 
series
 that describes how routine data were used in research and evaluations of health programs and projects. Data for Impact (D4I) has compiled these examples from its own work and the work of others found through a literature review—and consultation with the original authors—to compare ways routine data can be appropriate for evaluations and to shed light on its benefits and shortcomings for evaluation.
The impact evaluation outlined in this technical brief examined the effect
of the temporary free healthcare policy in the Democratic Republic of the Congo on the health service utilization at primary health centers in the Equateur Province, using routinely collected administrative data.
Shortname: fs-20-498-d4i
Author(s): Data for Impact
Year: 2020
Language: English
Region(s): CONGO, THE DEMOCRATIC REPUBLIC OF THE