Counter-Trafficking in Persons (C-TIP) Expert Assessment Report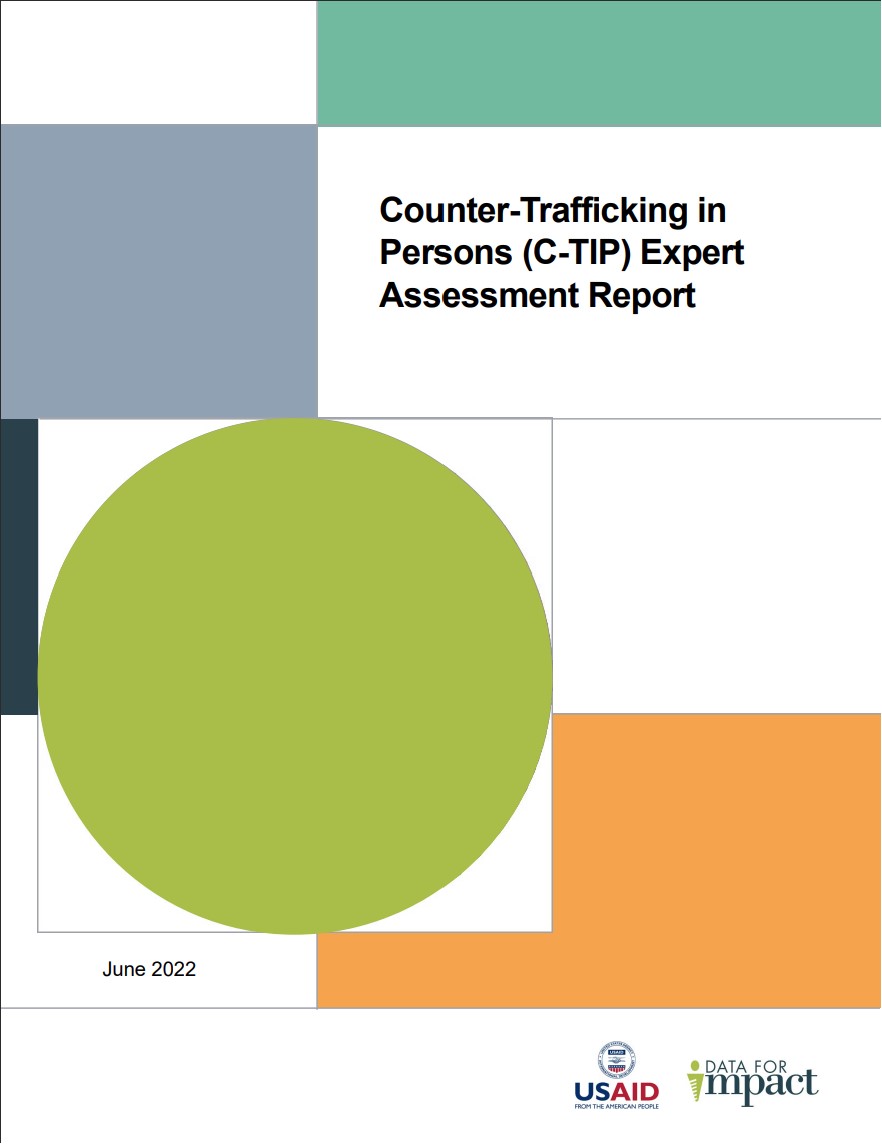 Abstract: The Ministry of Labor and Social Affairs (MOLSA) with support from the United States Agency for International Development (USAID) Data for Impact (D4I) project assessed progress of counter-trafficking in persons (C-TIP) aspects of the 2020–2022 National Action Plan (NAP). The report provides evidence-based recommendations to improve C-TIP programming and to better monitor implementation through standardized indicators and performance measures. As part of the assessment, MOLSA and D4I completed a review of the C-TIP monitoring and evaluation system capacity. The assessment established the types of human trafficking cases in Armenia and categorized them, evaluated the series of steps performed by the counter-trafficking person and exploitation of person actors engaged in C-TIP in Armenia (also known as business processes) as envisioned by the NAP, outlined the current steps and practices, and recommended the ideal process.

This report outlines the status of the activities described under each chapter of the NAP and highlights the gaps and challenges to be addressed.
Shortname: TR-22-487-D4I
Author(s): Data for Impact
Year: 2022
Language: English
Region(s): ARMENIA