Behavioral Interventions for the Use of Evaluation Findings: Final Report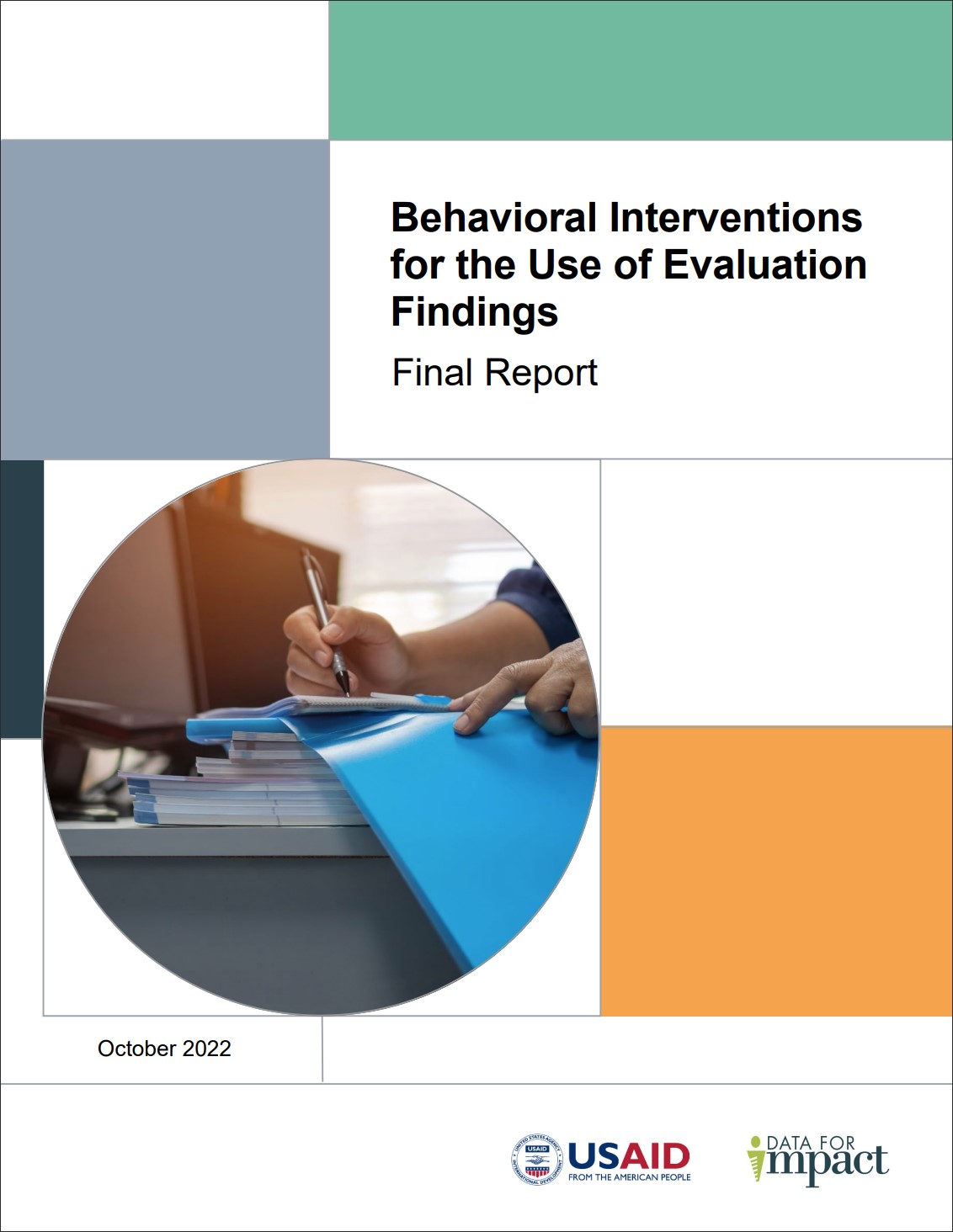 Abstract
: To date, significant investments have been made in research studies, evaluations, and collection of routine data to understand successes in global health programs and to identify opportunities for improvement. USAID's 2020 Evaluation Policy, for example, notes that "to fulfill its responsibilities, USAID bases policy and investment decisions on the best available empirical evidence, and uses the opportunities afforded by program implementation to generate new knowledge for the wider community."
While there have been efforts and frameworks to link research and evaluation findings to country-level action and promote the uptake and impact of research findings on health policy and programming, challenges remain in putting that evidence into practice in real-world settings. It is estimated that 85% of health research is not being used internationally (Stewart et al. 2019). More specifically, evaluation findings are not always used to inform decisions on global health programs.
This study applied a behavioral perspective to understanding barriers to, and enablers of, the use of evaluation findings in USAID global health programs. The researchers proposed promising strategies for increasing evaluation findings use that incorporated insights from behavioral sciences.
Access a related
brief
and
infographic
, and
watch a recording
of a related webinar.
Shortname: tr-22-497-d4i
Author(s): Agata Slota, Cassandra Ake, and Lucinda Jones
Year: 2022
Language: English