Applying Behavioral Insights to Increase the Use of Evaluation Findings at USAID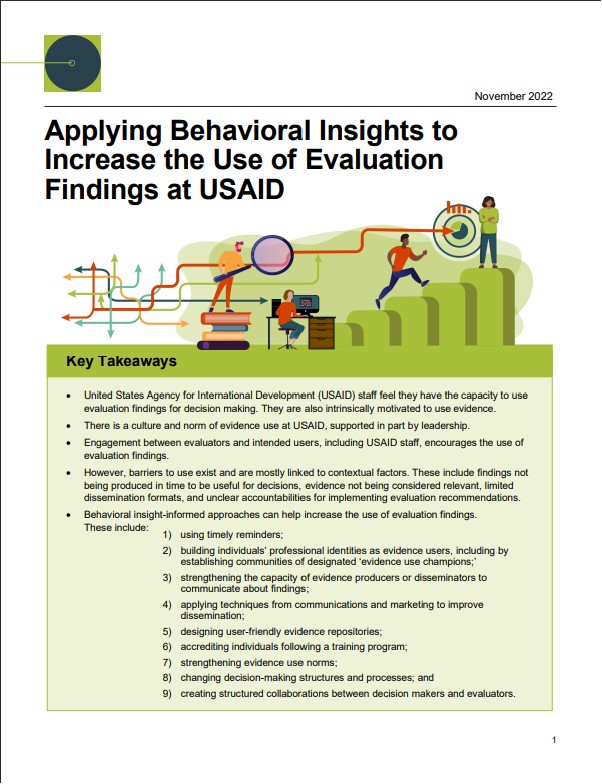 Abstract
: USAID's Data for Impact (D4I) project conducted a study that applied a behavioral perspective to understanding barriers to, and enablers of, the use of evaluation findings in USAID global health programs. The study consisted of a literature review on evidence-informed decision making, as well as interviews with individuals involved with USAID evaluations of global health programs and with professionals who are active in the promotion of evidence use. The team then proposed promising strategies for increasing the use of evaluation findings. Strategy design relied on a review of evidence from behavioral sciences, including behavioral economics, psychology, and sociology.
This brief summarizes the study's findings on barriers and enablers to the use of evaluation findings at USAID. It then outlines approaches that can help address these barriers and build on the enablers. Access a related
report
and
infographic
, and
watch a recording
of a related webinar.
Shortname: FS-22-588-D4I
Author(s): Data for Impact
Year: 2022
Language: English