The availability of and readiness for providing long-acting contraceptives and permanent methods in Bangladesh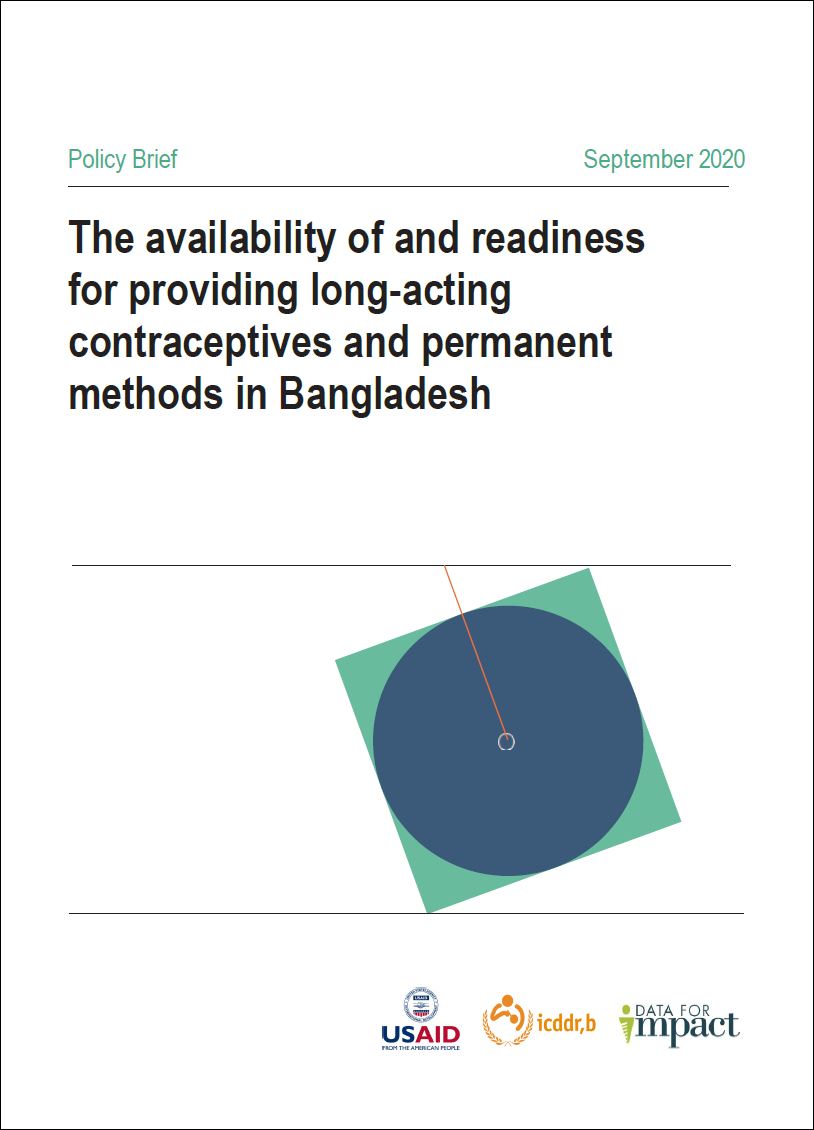 Abstract: Data for Impact (D4I), an associate award of MEASURE Evaluation Phase IV, and Research for Decision Makers at icddr,b—both of which are programs funded by the United States Agency for International Development ((USAID)—conducted an analysis of data from the 2014 Bangladesh Health Facility Survey (BHFS) to explore supply-side constraints that have likely affected access and use of long-acting reversible contraceptives (LARC) and permanent methods (PM) in Bangladesh (Haider et al. 2019).

The analysis of these constraints was done before the 2017 BHFS (NIPORT et al. 2019a) and therefore does not reflect information from that report that shows some increase in the availability of intrauterine devices in facilities compared to the 2014 findings (NIPORT et al 2016). Between the two reports, however, there are no notable changes in the availability at facilities of implants, tubectomy, and vasectomy and only minimal change was observed in the availability of trained staff for family planning during this time. Thus, the 2014 key findings and recommendations presented here can be taken as representative of the current scenario for LARC and PM uptake.
Shortname: wp-20-242-d4i
Author(s): Mizanur Rahman, Moinuddin Haider, Ali Ahmed, Sharad Barkataki
Year: 2020
Language: English
Region(s): BANGLADESH