Strengthening Collection, Management, and Use of Quality Routine Data for Alternative Care in Uganda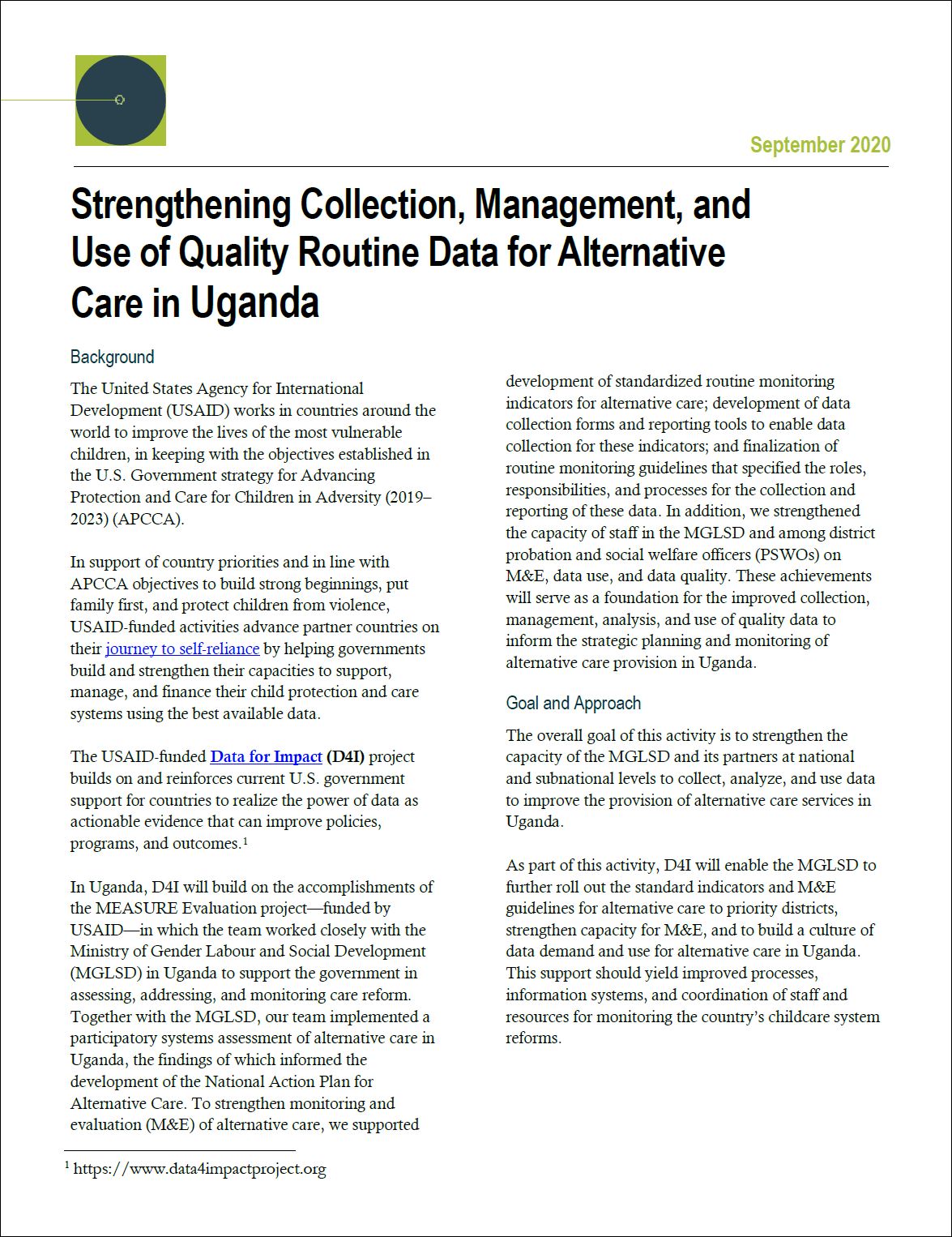 Abstract: In Uganda, Data for Impact will build on the accomplishments of the MEASURE Evaluation project—funded by USAID—in which the team worked closely with the Ministry of Gender Labour and Social Development (MGLSD) in Uganda to support the government in assessing, addressing, and monitoring care reform.

The overall goal of this activity is to strengthen the capacity of the MGLSD and its partners at national and subnational levels to collect, analyze, and use data to improve the provision of alternative care services in Uganda. This brief shares more.
Shortname: fs-20-509-d4i
Author(s): Data for Impact
Year: 2020
Language: English
Region(s): UGANDA