Nigeria Health, Population, and Nutrition Multi-Activity Evaluation: Baseline Health Facility Assessment Results Brief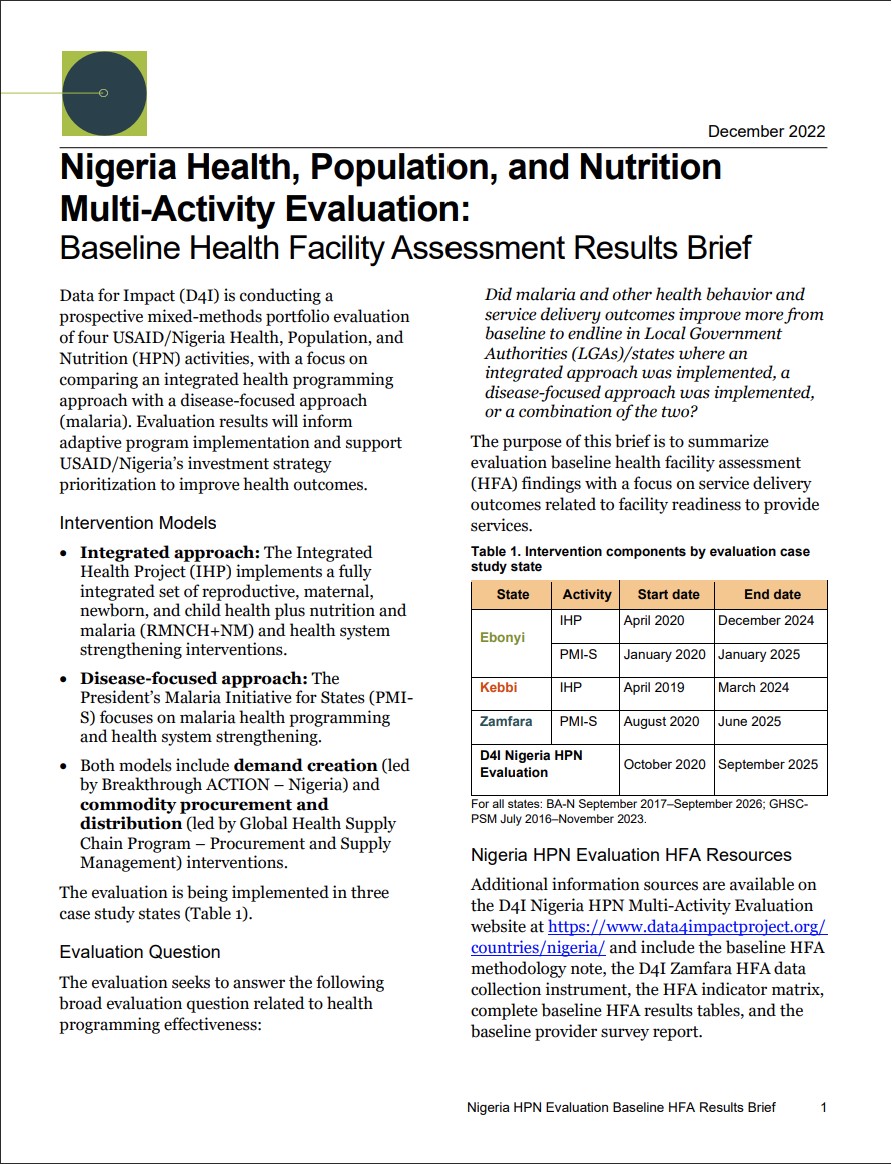 Abstract: Data for Impact (D4I) is conducting a prospective mixed-methods portfolio evaluation of four USAID/Nigeria Health, Population, and Nutrition (HPN) activities, with a focus on comparing an integrated health programming approach with a disease-focused approach (malaria). Evaluation results will inform adaptive program implementation and support USAID/Nigeria's investment strategy prioritization to improve health outcomes.

The purpose of this brief is to summarize evaluation baseline health facility assessment (HFA) findings with a focus on service delivery outcomes related to facility readiness to provide services.
Shortname: fs-22-585-d4i
Author(s): Data for Impact
Year: 2022
Language: English
Region(s): NIGERIA