Nigeria Health, Population, and Nutrition Multi-Activity Evaluation Baseline: DHIS2 Service Utilization Results Brief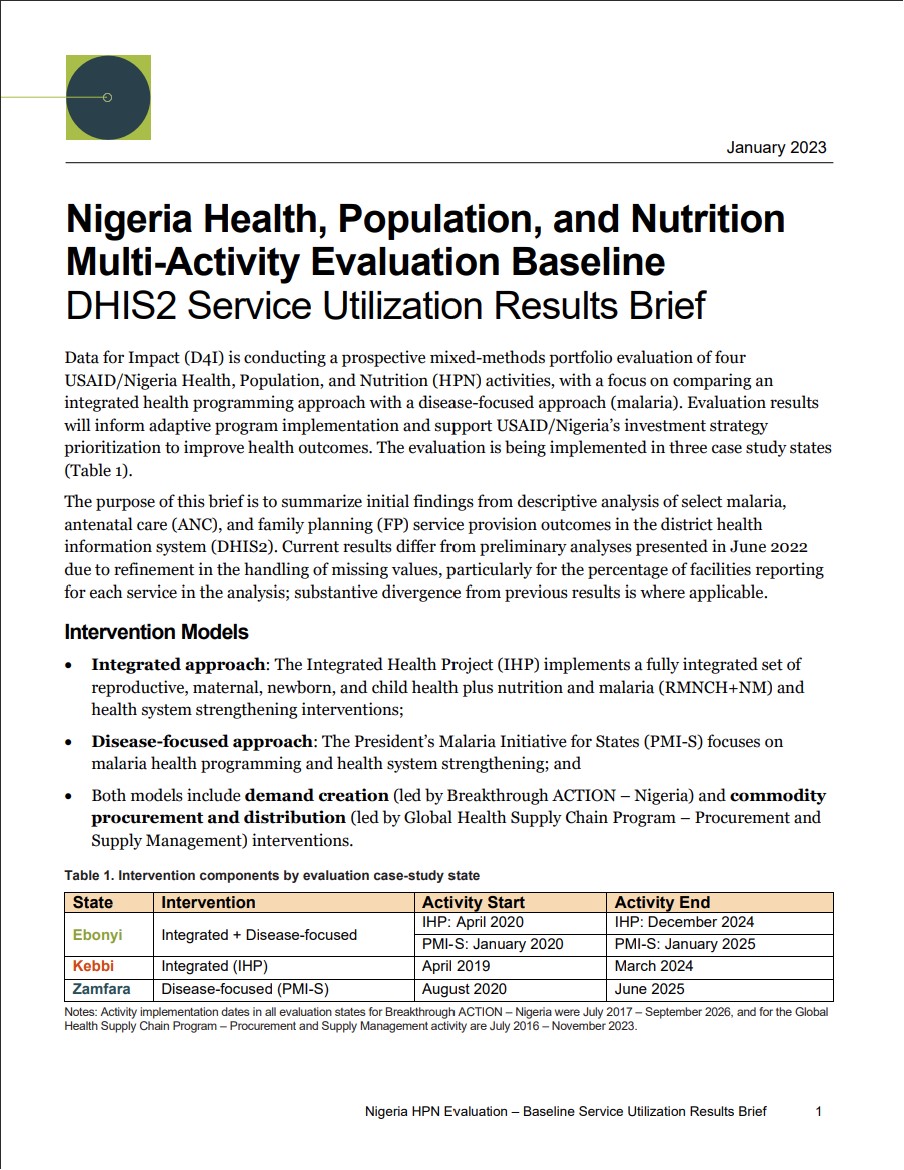 Abstract: Data for Impact is conducting a prospective mixed-methods portfolio evaluation of four USAID/Nigeria Health, Population, and Nutrition (HPN) activities, with a focus on comparing an integrated health programming approach with a disease-focused approach (malaria). Evaluation results will inform adaptive program implementation and support USAID/Nigeria's investment strategy prioritization to improve health outcomes. The evaluation is being implemented in three case study states.

The purpose of this brief is to summarize initial findings from descriptive analysis of select malaria, antenatal care, and family planning service provision outcomes in the district health information system (DHIS2). Current results differ from preliminary analyses presented in June 2022 due to refinement in the handling of missing values, particularly for the percentage of facilities reporting for each service in the analysis; substantive divergence from previous results is where applicable.
Shortname: fs-23-611-d4i
Author(s): Data for Impact
Year: 2023
Language: English
Region(s): NIGERIA