Neonatal Mortality Estimates and Associated Risk Factors in Nine Counties in Kenya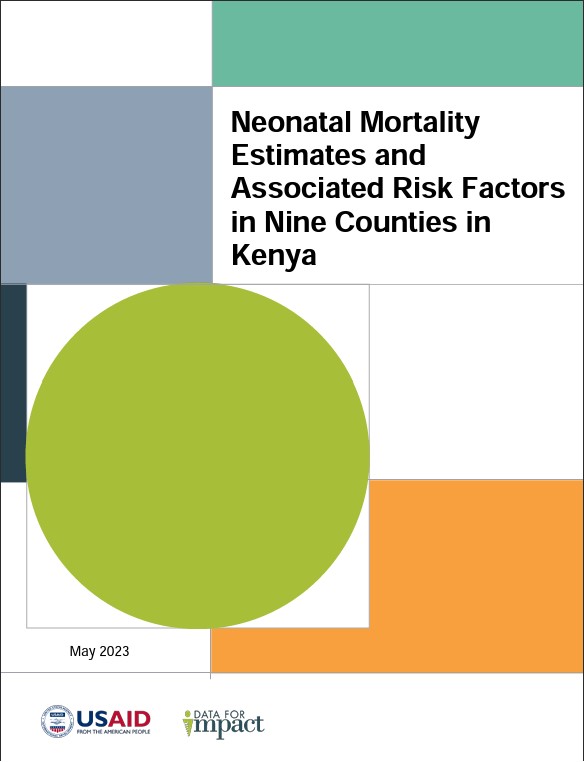 Abstract: Addressing neonatal mortality remains a key priority globally. In Kenya, the neonatal mortality rate (NMR) estimated by the United Nations Interagency Group for Child Mortality Estimation (UN-IGME) was 20 per 1000 live births in 2020, which demonstrates suboptimal decline. Although more still needs to be done, the Government of Kenya and its stakeholders have put strategies in place to achieve Sustainable Development Goal 3 to ensure healthy lives and promote well-being for all ages and have targeted ending preventable deaths of newborns and children. Although risk factors associated with neonatal mortality are known, there is a paucity of data when it comes to disaggregation by counties and projected estimates to support planning and implementation of interventions.

The overall goal of this project was to conduct a secondary analysis to provide quality and easily accessible estimates of neonatal mortality in nine counties in Kenya for decision-making purposes, and to improve program planning, implementation, and policies. This report shares more on the study and findings.
Shortname: SR-22-169-D4I
Author(s): Ann Wanjiru Mwangi, Faith Hilda Yego
Year: 2023
Language: English
Region(s): KENYA