Monitoring and Evaluation Capacity Strengthening Plan: Rwanda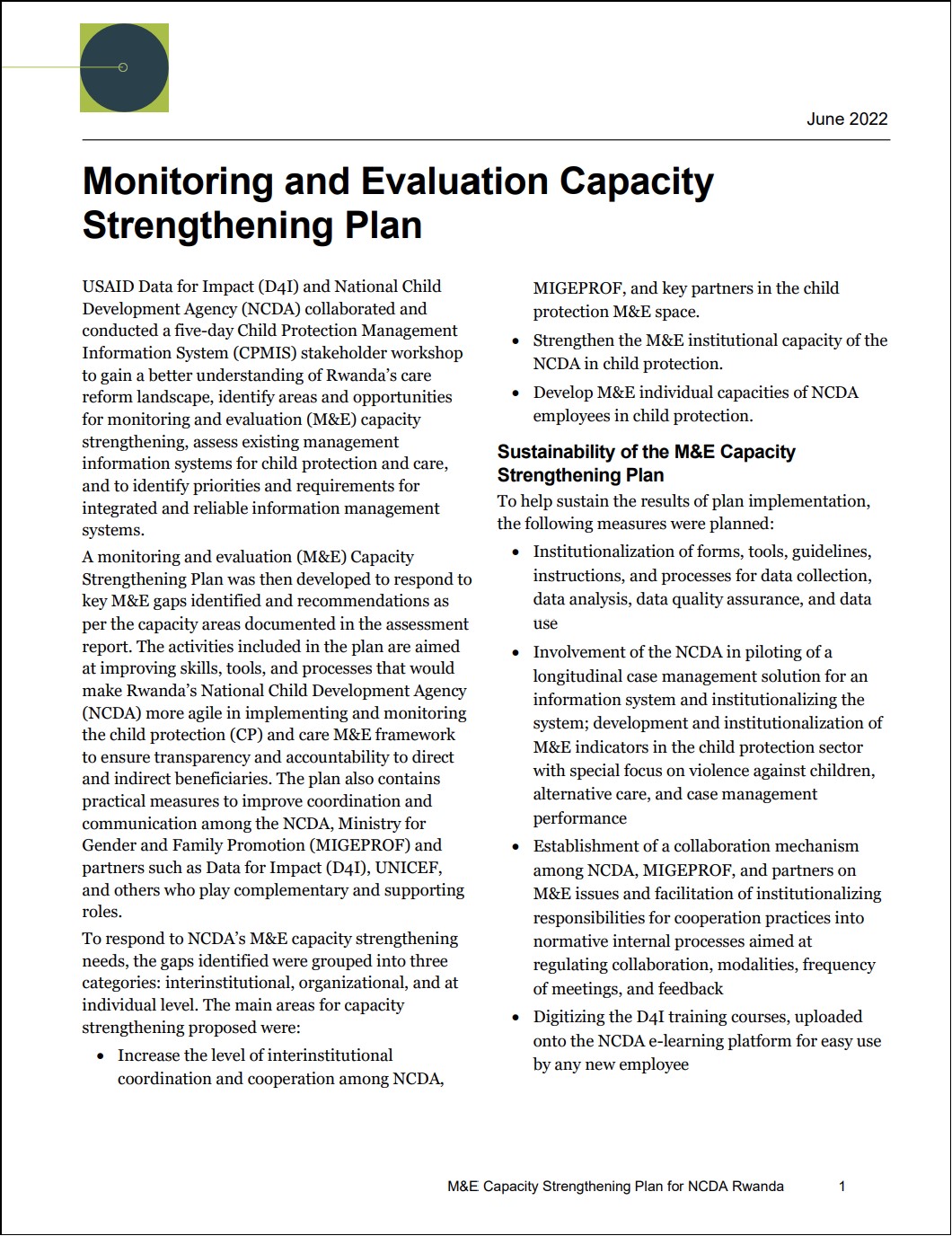 Abstract: USAID Data for Impact (D4I) and National Child Development Agency (NCDA) collaborated and conducted a five-day Child Protection Management Information System (CPMIS) stakeholder workshop to gain a better understanding of Rwanda's care reform landscape, identify areas and opportunities for monitoring and evaluation (M&E) capacity strengthening, assess existing management information systems for child protection and care, and to identify priorities and requirements for integrated and reliable information management systems.

A monitoring and evaluation (M&E) Capacity Strengthening Plan was then developed to respond to key M&E gaps identified and recommendations as
per the capacity areas documented in the assessment report. This brief provides an overview of the plan.
Shortname: fs-22-567-d4i
Author(s): Data for Impact
Year: 2022
Language: English
Region(s): RWANDA