Landscape Assessment of Child Protection Digital Information Systems in Rwanda: May – June 2021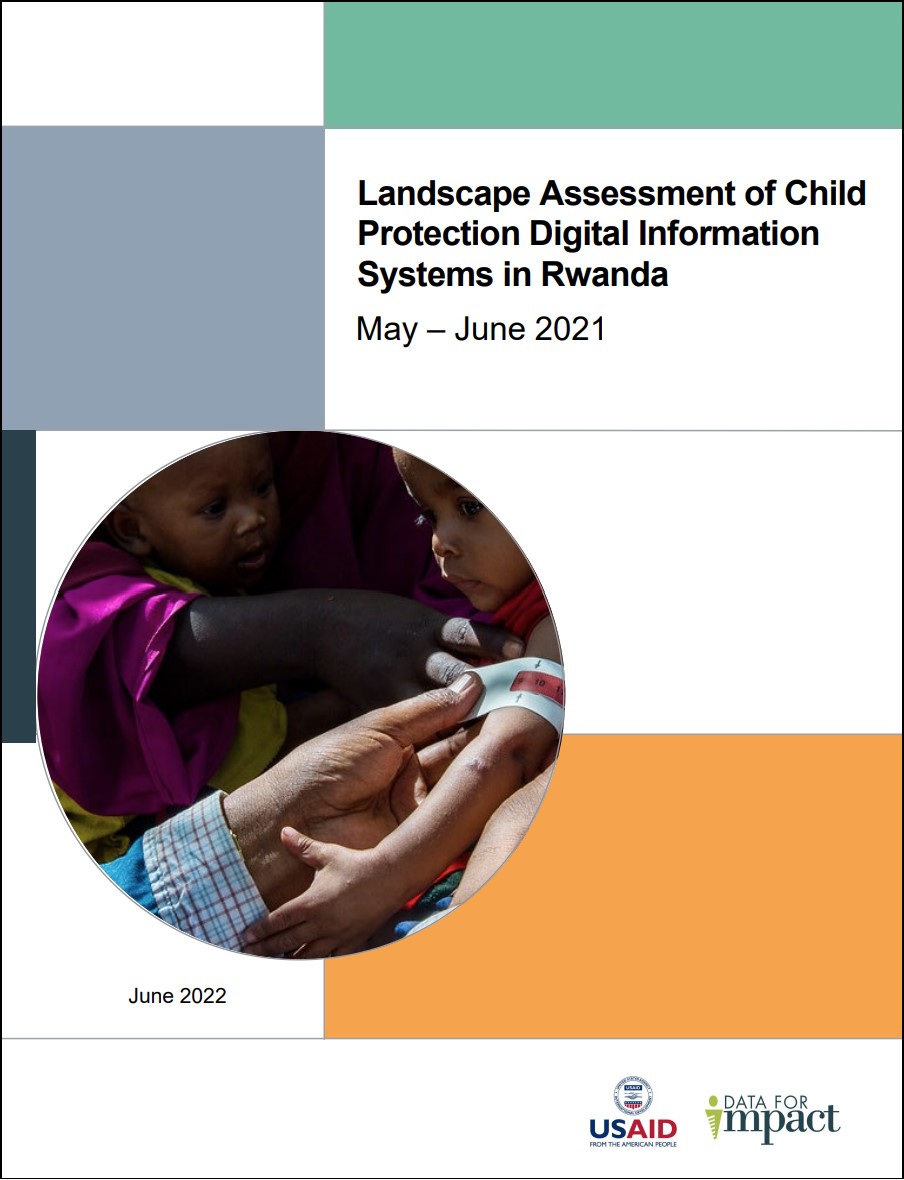 Abstract: To better understand the current digital information systems and data in the child protection sector, D4I conducted a high-level landscape assessment of the child protection digital information systems assessing aspects such as governance, indicators captured, users, architecture, and visualization tools. The assessment seeks to understand the context and environment in which the various child protection related systems operate and identify the gaps and opportunities for an integrated national child protection monitoring and information management system.

The landscape assessment workshop aimed to understand the roles of those stakeholders working in care reform—specifically, their experience in assessing, monitoring, and using information about child protection and care, as well as noting any information gaps in the current system. The goal was to highlight the various data and information systems currently used in Rwanda for child protection and care services.

This report shares more.
Shortname: tr-22-470-d4i
Author(s): Data for Impact
Year: 2022
Language: English
Region(s): RWANDA