Investment for the Sustainability of Digital Health Systems in Bangladesh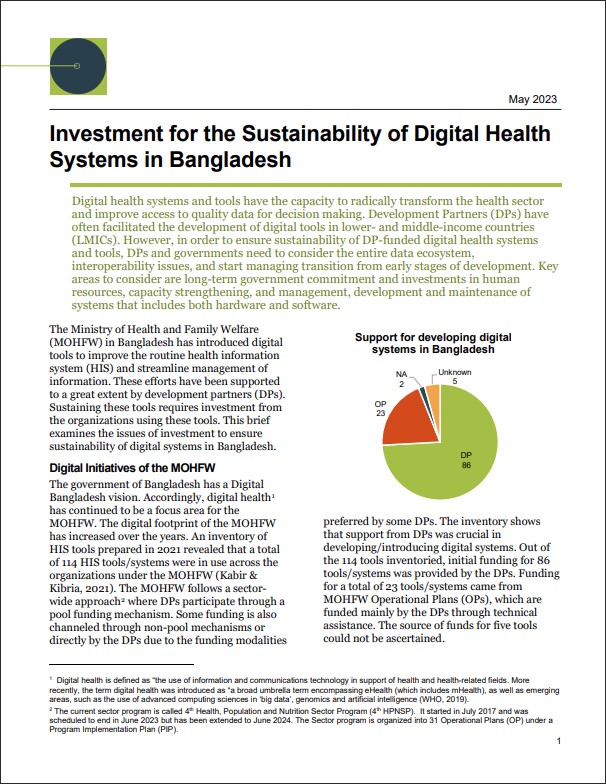 Abstract: The Ministry of Health and Family Welfare (MOHFW) in Bangladesh has introduced digital tools to improve the routine health information system (HIS) and streamline management of information. These efforts have been supported to a great extent by development partners (DPs). Sustaining these tools requires investment from the organizations using these tools. This brief
examines the issues of investment to ensure sustainability of digital systems in Bangladesh.
Shortname: fs-23-613 D4I
Author(s): Data for Impact
Year: 2023
Language: English
Region(s): BANGLADESH