Information Products to Drive Decision Making: How to Promote the Use of Routine Data Throughout a Health System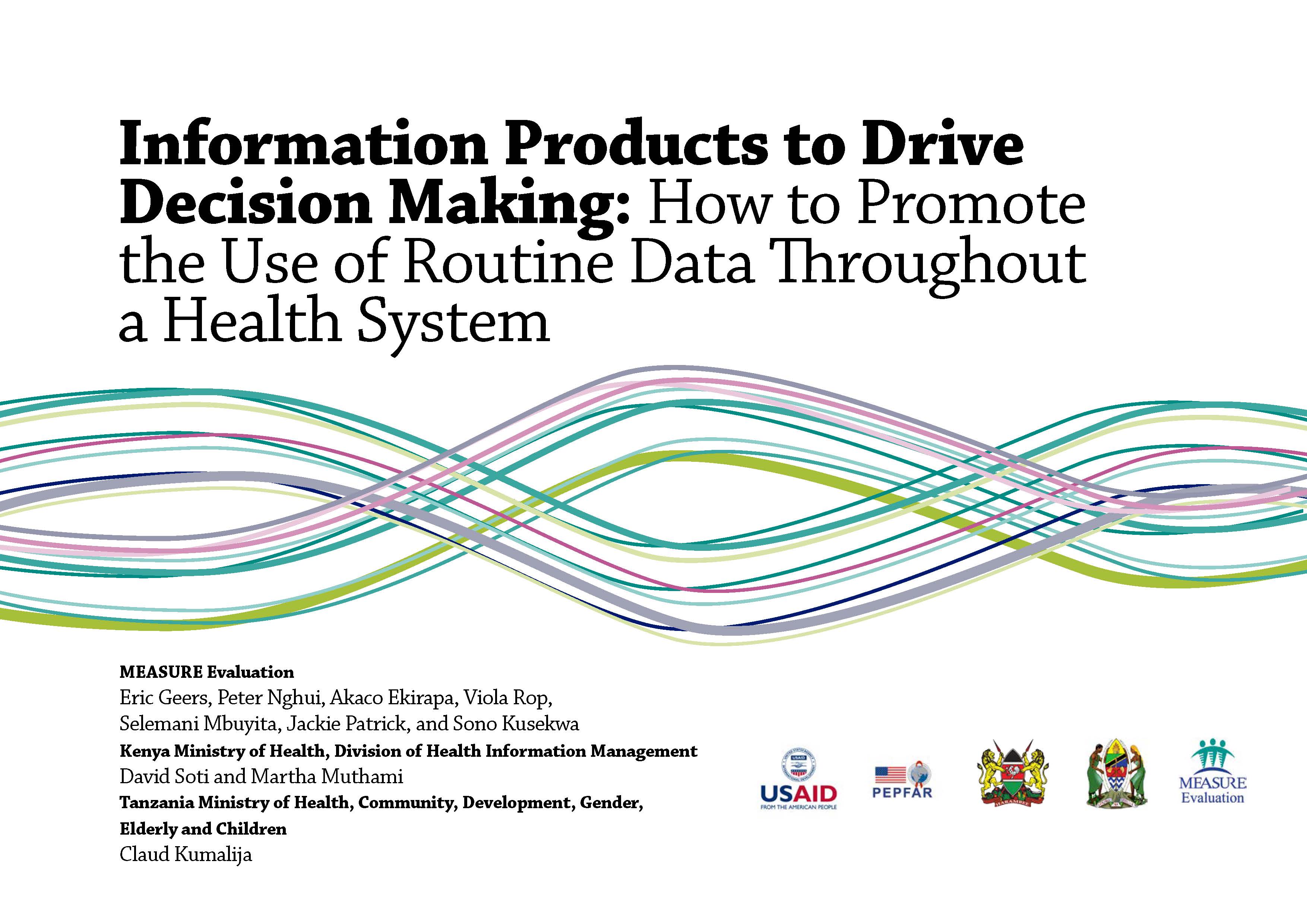 Abstract
: MEASURE Evaluation conducted qualitative studies in Kenya and Tanzania to investigate what types of information products based on health data would be most effective in fostering a culture of data use. The research studied what types of products are available from routine health data, if they could be improved, and how service providers could best use them.
The studies involved interviews with key informants in ministries of health focused on regional, district, and health facility levels to explore how routine data are disseminated, describe organizational support for data use, learn how target audiences understand and interact with available information, and identify supports or barriers to the use of these products in making decisions about health services and health worker performance.
This highly visual slide-doc summarizes and presents results of the studies in a compelling way for researchers, health personnel involved in improving health information systems, and communicators interested in science translation.
Access a related webinar recording
.
Shortname: sr-17-145-en
Author(s): Geers E, Nghui P, Ekirapa A, Rop V, Mbuyita S, Patrick J, and Kusekwa S
Year: 2017
Language: English