Impact Evaluation of the Mayer Hashi Program of Long-Acting and Permanent Methods of Contraception in Bangladesh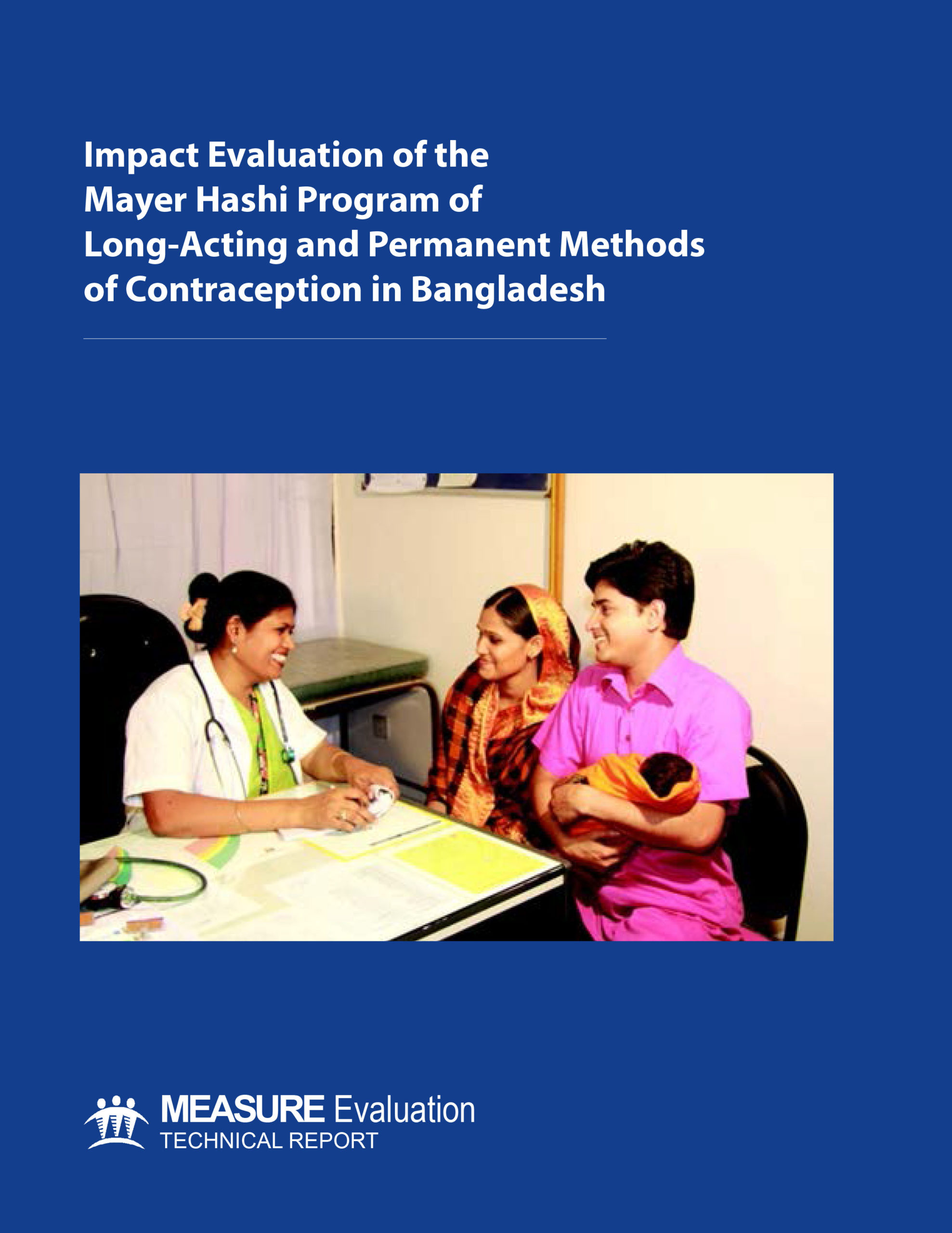 Abstract: The Mayer Hashi (MH) project covered 21 low-performing districts of Bangladesh to improve access, quality, and use of long-acting and permanent methods (LAPM) of contraception and selective maternal health services. This evaluation report focuses on the LAPM activities.

Under a before-after and intervention-comparison evaluation framework, six districts from the MH program districts and three otherwise comparable districts from non-program districts were selected. The evaluation design permits a difference-in-difference (DID) analysis of the project impact. Endline surveys were conducted among 5,864 currently married women of reproductive ages (CMWRA) and 627 service providers during February-May 2013. Baseline data on 32,018 CMWRA were taken from the 2010 Bangladesh Maternal Mortality Survey (BMMS) (conducted during January-August 2010) for the nine selected districts: Barisal, Patuakhali, Coxs Bazar, Comilla, Moulovibazar, and Sunamganj are program districts; and Kishoreganj, Mymensingh, and Narsingdi are non-program districts.
Shortname: tr-14-102
Author(s): Rahman M, Curtis SL, Haider MM
Year: 2014
Language: English
Region(s): BANGLADESH