Impact Evaluation of Malawi's Organized Network of Services for Everyone's (ONSE) Health Project: Baseline Report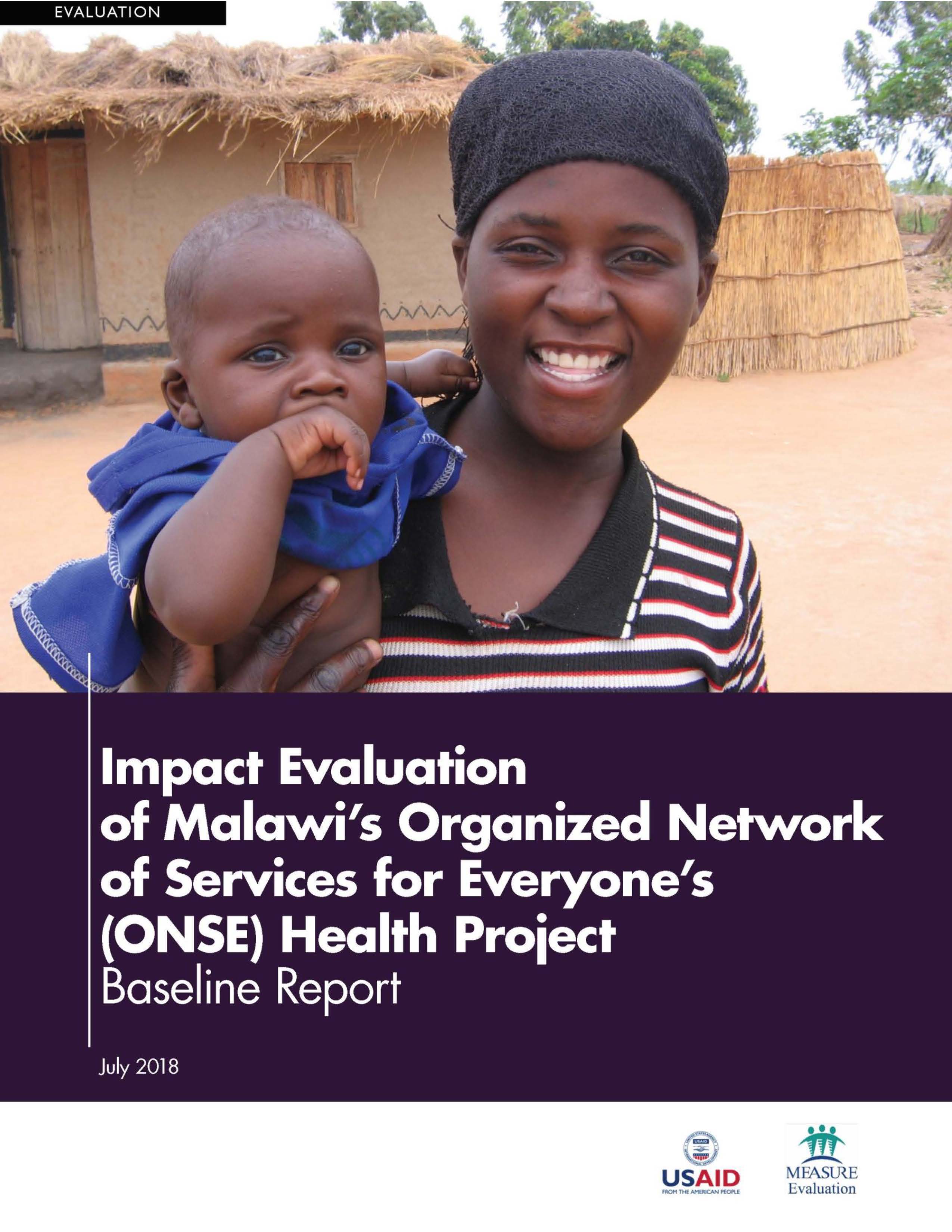 Abstract
:
MEASURE Evaluation is conducting an impact evaluation of the Organized Network of Services for Everyones (ONSE) Health project, in Malawi. ONSE aims to reduce maternal, newborn, and child morbidity and mortality.
The primary goal of the impact evaluation is to estimate the extent to which the ONSE project has impacted health outcomes.
The study uses a quasi-experimental approach in three ONSE and three non-ONSE districts.The end line survey will use a difference-in-differences approach to estimate the causal impact of the ONSE project on changes in health and facility outcomes. Baseline data were collected from April to July 2017 from 7,929 households and 139 health facilities.
Skilled antenatal care (ANC) attendance and skilled birth attendance were almost universal. One-half of pregnant women received the recommended four or more ANC visits during their pregnancy. Knowledge of key maternal and newborn danger signs was very low. The availability of services for family planning, ANC, and basic obstetric care was very high. Readiness to provide services was more varied. Obstetrics was the area with the lowest general readiness of all service types. Assisted vaginal delivery and removal of retained products were the two signal functions of basic emergency obstetric and newborn care provided by the lowest percentage of health facilities and hospitals. The end line survey will provide follow-up data on these indicators and will measure change over the project period.
Shortname: tre-18-008
Author(s): Emily Weaver, Milissa Markiewicz, Bernard Agala, and John Kadzandira
Year: 2018
Language: English