Family Planning 2020 Process Learning Activity: Process, Transitions, and New Horizons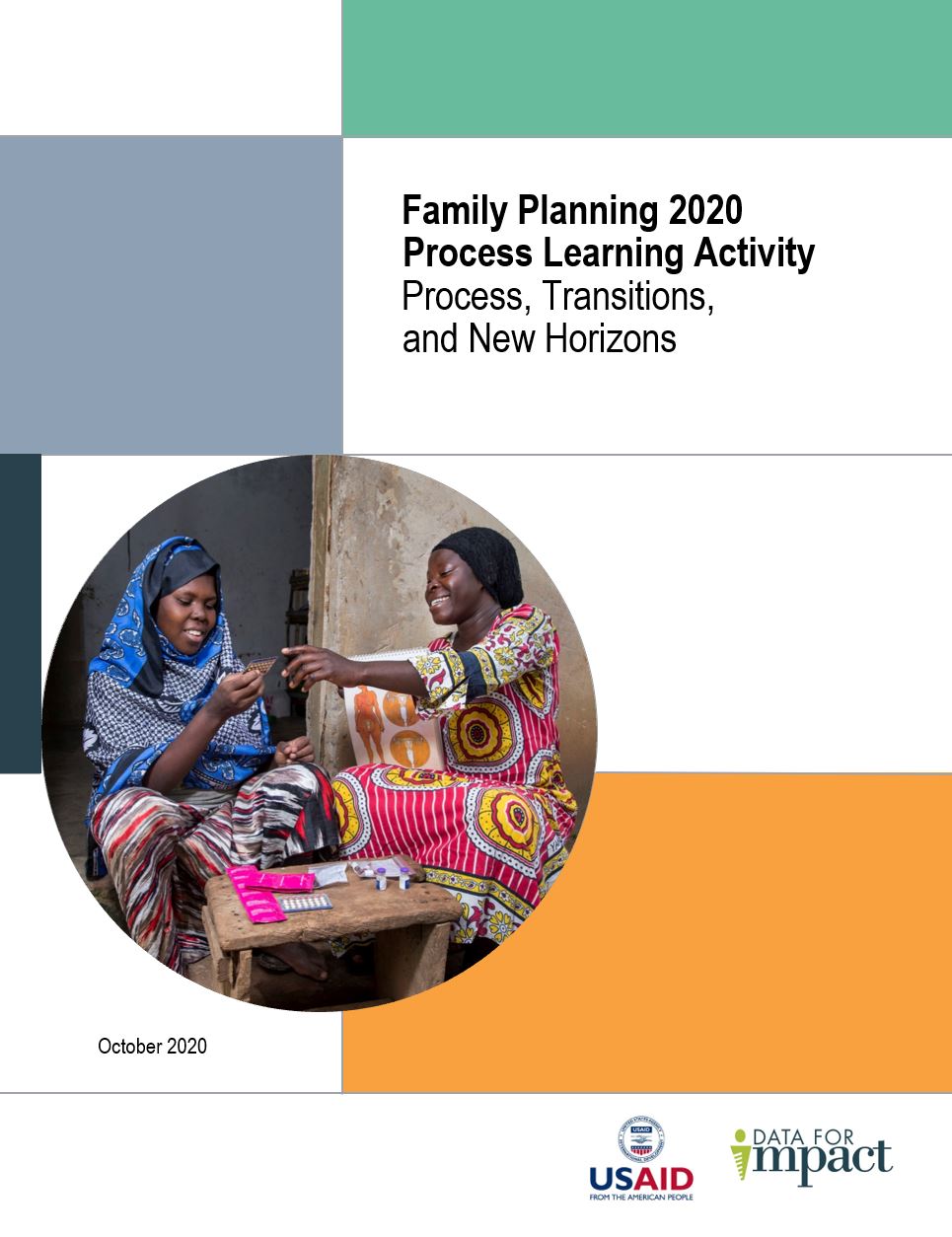 Abstract: In May 2020, USAID commissioned a Process Learning Activity (PLA) under the Data for Impact (D4I) project of the University of North Carolina at Chapel Hill. The PLA set out to assess how FP2020's—and especially the Secretariat's—most valued and effective functions and implementation approaches of the past eight years could be embedded in the proposed future decentralized structure, including identifying the risks and benefits. To this end, the aims of the PLA were to assess and document how the functions and implementation approaches of FP2020 have contributed to: (1) the 2012 London Summit goal of "120 by 20"; and (2) a more supportive environment for FP (funding, voluntary FP, youth engagement, donor coordination, data availability and use, etc.).

This report shares details on the results of the PLA.
Shortname: tr-20-427-d4i
Author(s): Data for Impact
Year: 2020
Language: English