Effective Access to Long-Acting Reversible Contraceptives and Permanent Methods in Bangladesh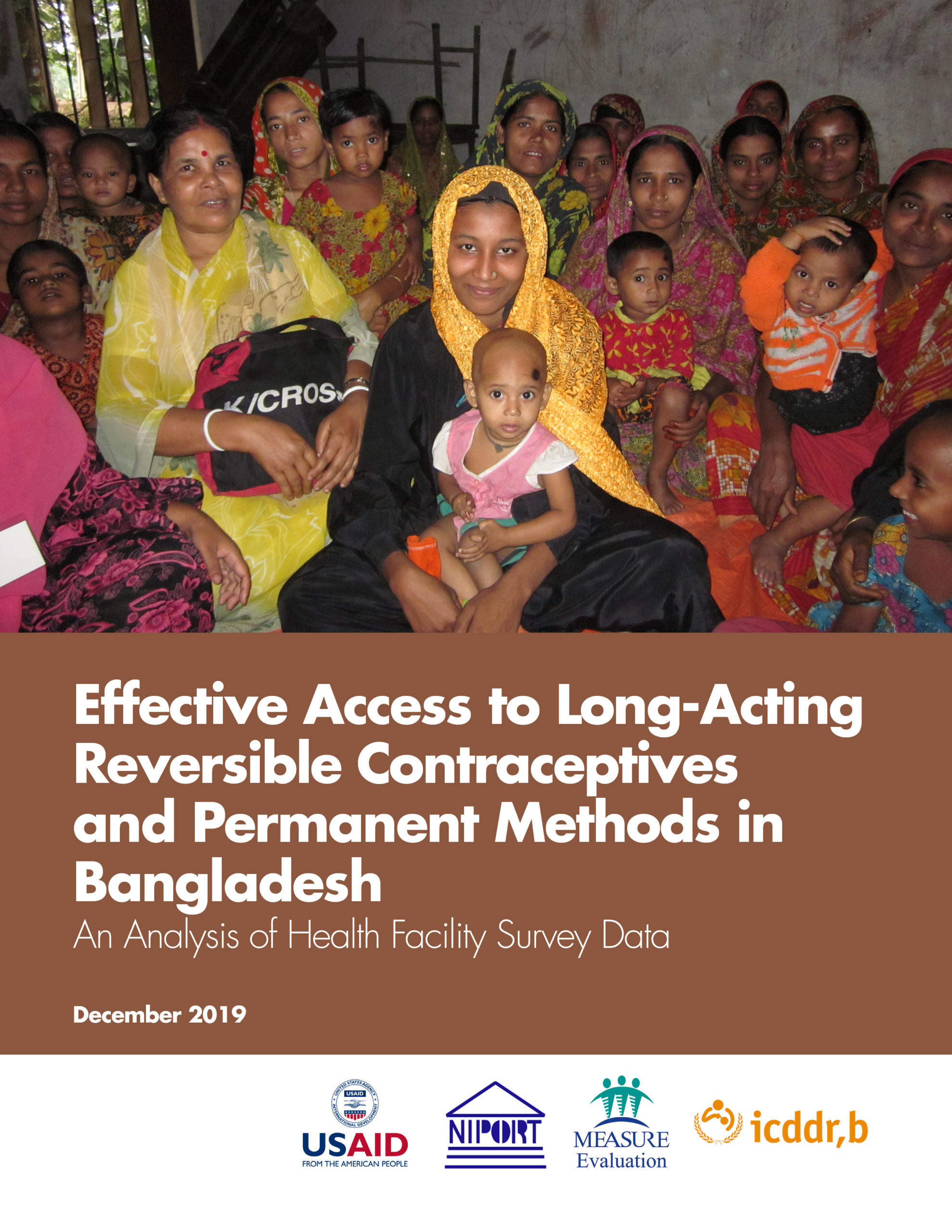 Abstract: This report presents the results of an analysis to determine the effective accessibility of health facilities designated to provide long-acting reversible contraceptives (LARCs) and permanent methods (PMs) of contraception to Bangladeshi couples.

We define LARC and PM services as effectively accessible to consumers if facilities that are designated to offer LARCs and PMs do indeed offer these types of contraception and if those facilities are ready to provide an appropriate quality of services.

Bangladesh has an extensive health infrastructure that delivers preventive and curative services, including family planning. However, compared to global rates, Bangladesh has a relatively low prevalence of LARCs and PMs.

This analysis is based on data collected from 963 facilities during the Bangladesh Health Facility Survey 2014 (National Institute of Population Research and Training, Associates for Community and Population Research, and ICF International, 2016).
Shortname: tr-19-387
Author(s): M. Moinuddin Haider, Sharad Barkataki, Ali Ahmed, Quamrun Nahar, Mizanur Rahman
Year: 2019
Language: English
Region(s): BANGLADESH