Data for Impact's Approach to Individual and Institutional Capacity Strengthening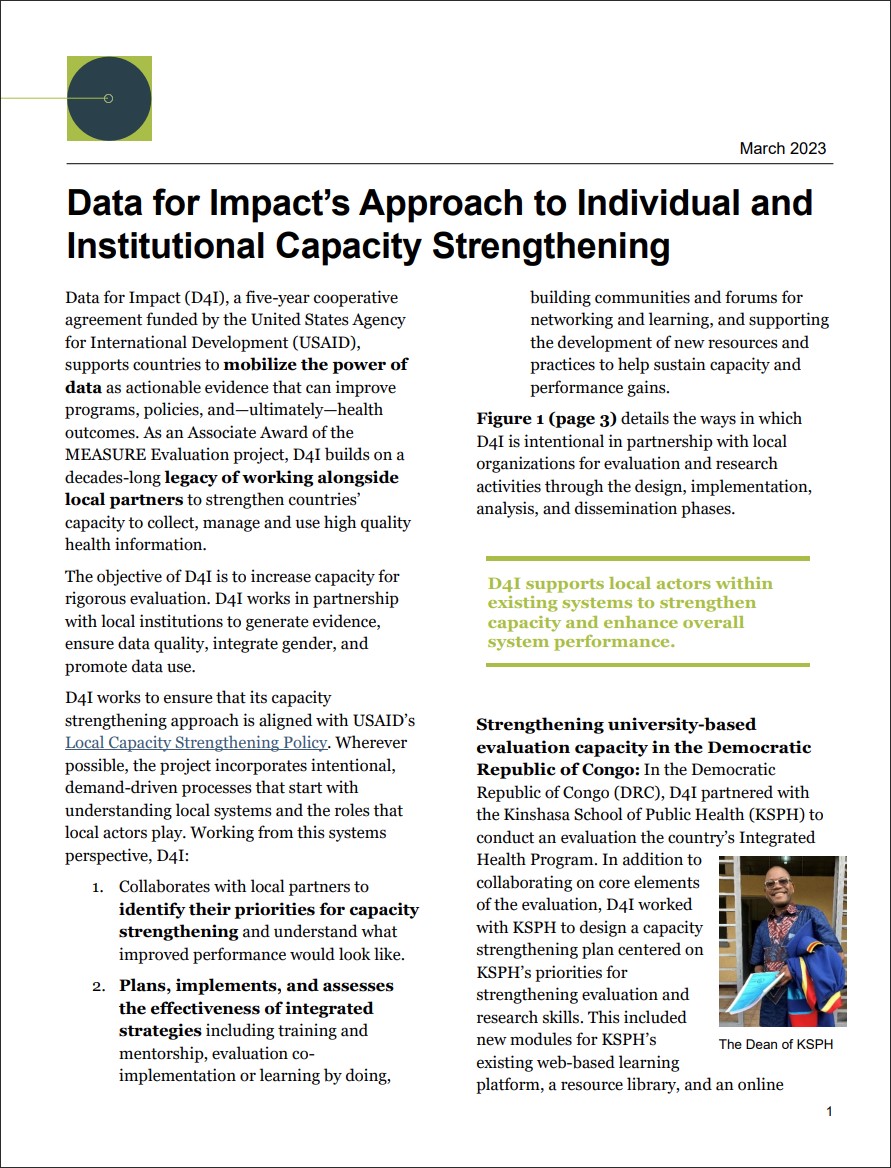 Abstract: The objective of Data for Impact (D4I) is to increase capacity for rigorous evaluation. D4I works in partnership with local institutions to generate evidence, ensure data quality, integrate gender, and promote data use.

D4I works to ensure that its capacity strengthening approach is aligned with USAID's Local Capacity Strengthening Policy. Wherever possible, the project incorporates intentional, demand-driven processes that start with understanding local systems and the roles that local actors play. This brief shares more on D4I's approach to individual and institutional capacity strengthening.
Shortname: FS-23-622a D4I
Author(s): Data for Impact
Year: 2023
Language: English