Data for Impact: The D4I Approach to Data Use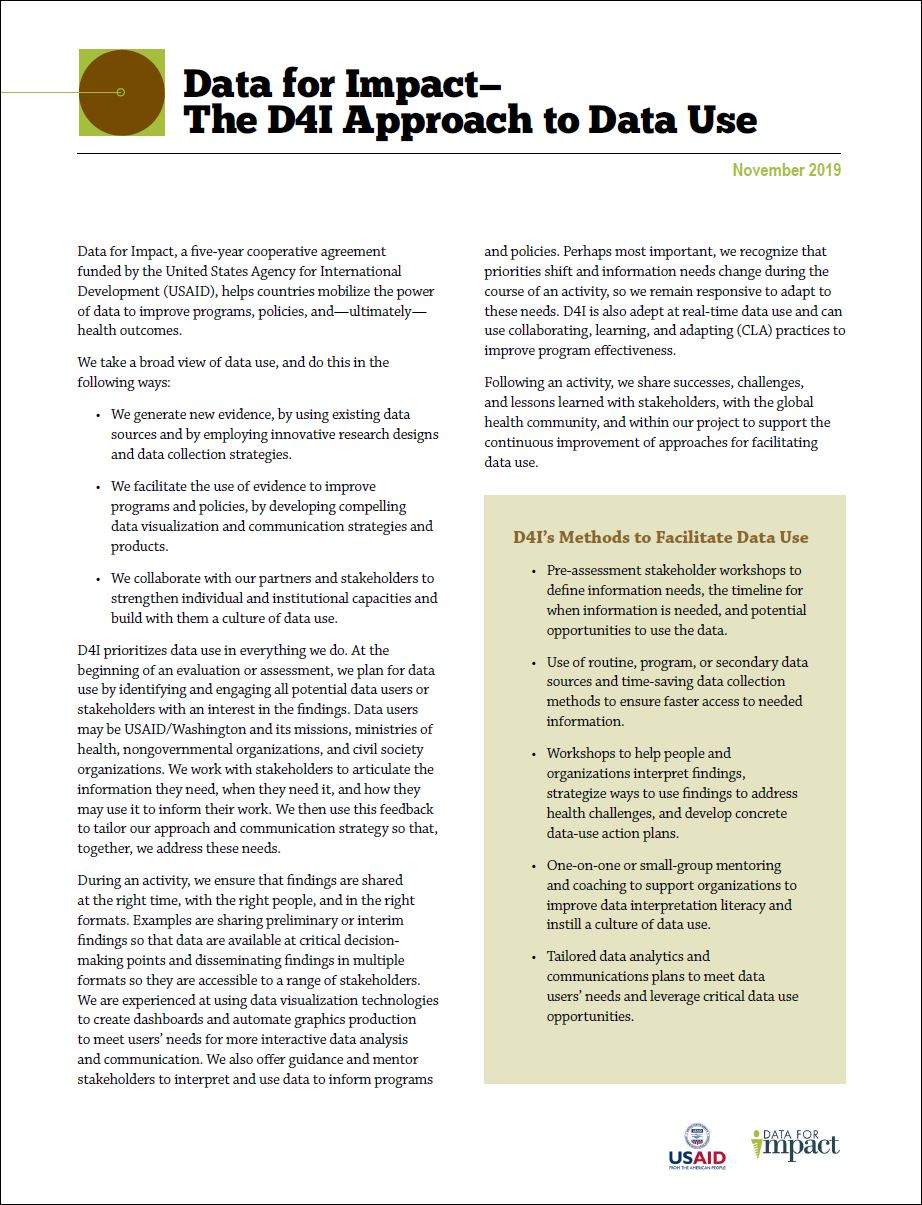 Abstract: Data for Impact, a five-year cooperative agreementfunded by the United States Agency for InternationalDevelopment (USAID), helps countries mobilize the powerof data to improve programs, policies, andultimatelyhealth outcomes.

D4I prioritizes data use in everything we do. At thebeginning of an evaluation or assessment, we plan for datause by identifying and engaging all potential data users orstakeholders with an interest in the findings.
Shortname: fs-19-347-d4i
Author(s): Data for Impact
Year: 2019
Language: English