Data for Impact (D4I) Capabilities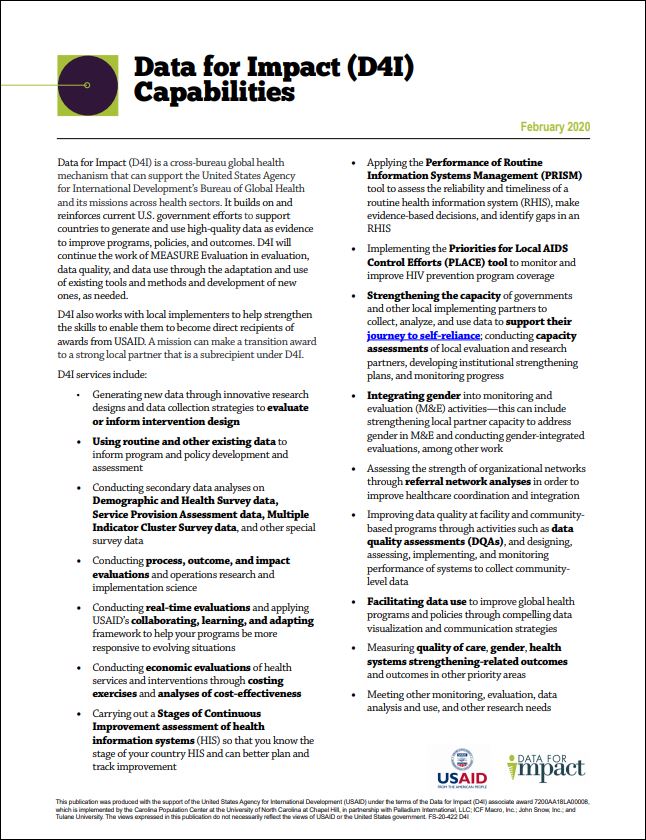 Abstract: Data for Impact (D4I) is a cross-bureau global health mechanism that can support the United States Agency for International Development's Bureau of Global Health and its missions across health sectors. It builds on and reinforces current U.S. government efforts to support countries to generate and use high-quality data as evidence to improve programs, policies, and outcomes. D4I will continue the work of MEASURE Evaluation in evaluation, data quality, and data use through the adaptation and use of existing tools and methods and development of new ones, as needed.

D4I also works with local implementers to help strengthen the skills to enable them to become direct recipients of awards from USAID. A mission can make a transition award to a strong local partner that is a subrecipient under D4I.
Shortname: fs-20-422-d4i
Author(s): Data for Impact
Year: 2020
Language: English