An assessment of the Advancing Adolescent Health (A2H) Program in Rangpur: Implications for future interventions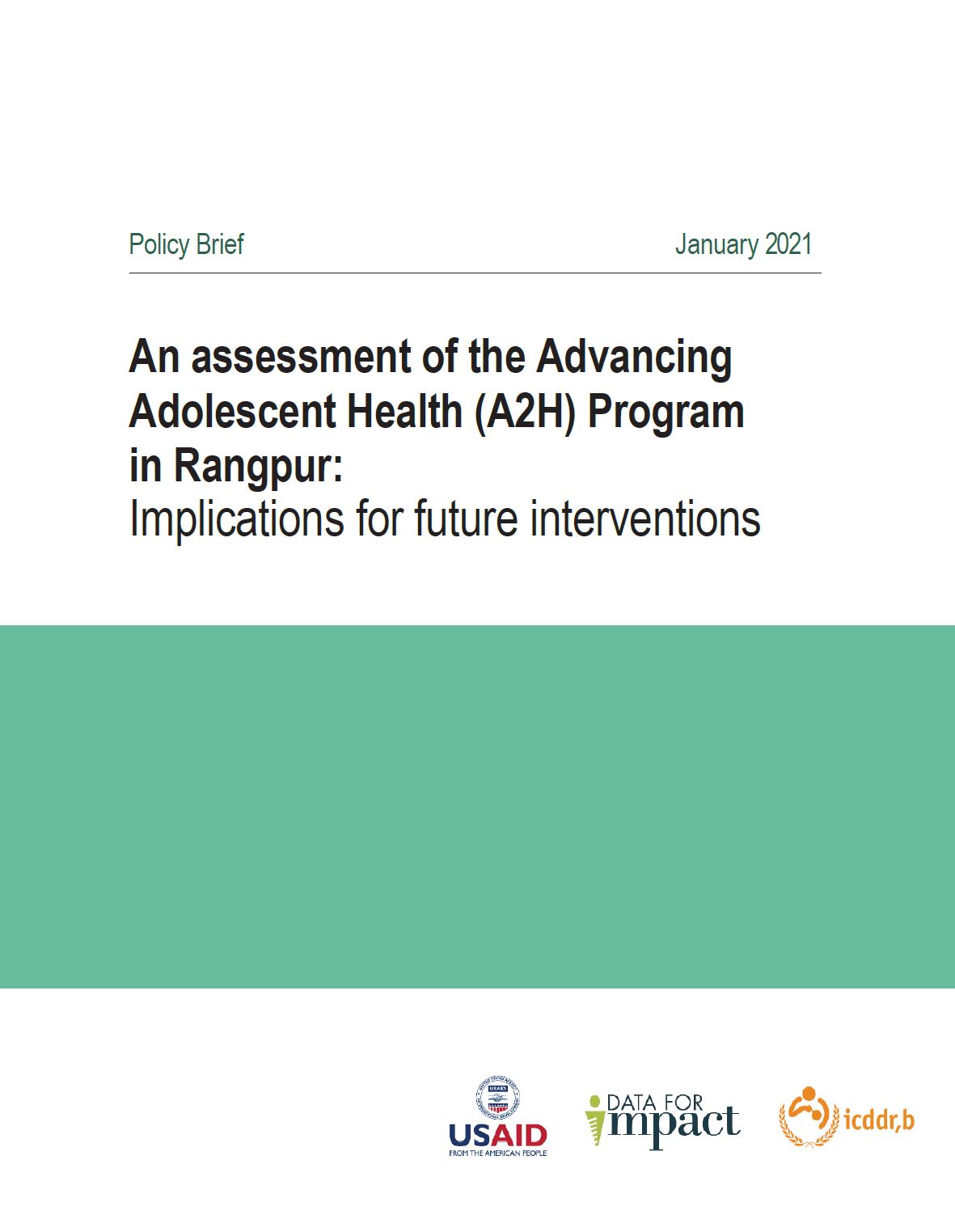 Abstract: The USAID-supported Advancing Adolescent Health (A2H) program implemented by Plan International during 2016-2019 in Rangpur established a foundation for social change to reduce the incidence of early marriage. The program organized foundational life skills training sessions for adolescents that provided information on sexual and reproductive health matters and negotiation skills to address issues such as age at marriage, delaying births, and other behaviors that affect sexual and reproductive health. The program engaged parents, guardians, and community-influential persons through orientation sessions to create an enabling environment for adolescents and improve their negotiations skills on postponement of early marriage.

Findings from a quantitative survey, complemented by a qualitative study, conducted in 2018 show that 38% of unmarried 15-19 year-old girls attended at least one of the eight A2H training sessions, while 13% of married adolescent girls of the same age participated in any training sessions. Both the quantitative and qualitative information indicate that the program may have influenced adolescents to undertake activities to postpone early marriage with support from parents and guardians. About 56% of 15-19 year-old girls remained never-married in A2H areas compared to 47% in the comparison areas. Programs like A2H, with some modifications, have the potential for reducing the incidence of teenage marriage in Bangladesh.
Shortname: wp-20-245-d4i
Author(s): Quamrun Nahar, Anadil Alam, Sadia Afrin, Shusmita Khan, Sharad Barkataki, Mizanur Rahman
Year: 2021
Language: English