2021 Nigeria HPN Evaluation Process Monitoring Results: Round 1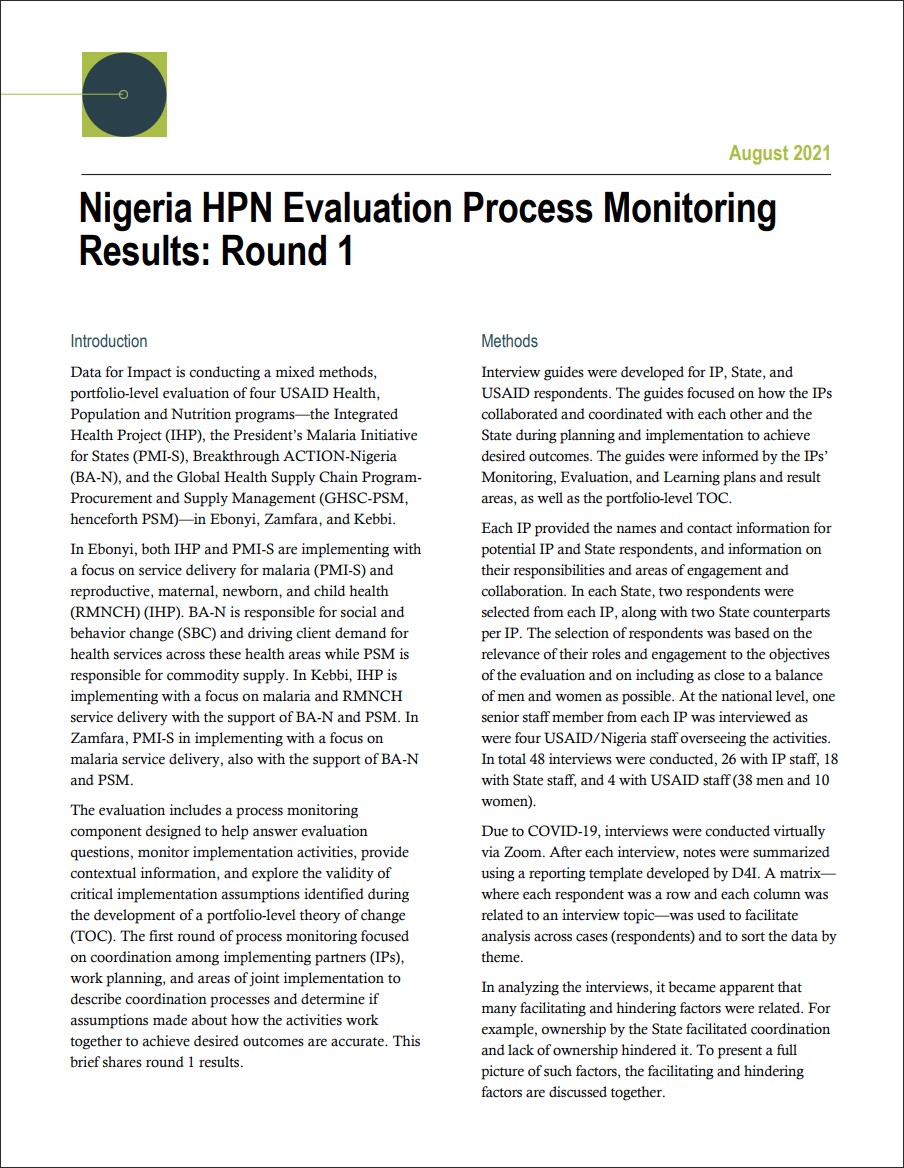 Abstract
: Data for Impact is conducting a mixed methods, portfolio-level evaluation of four USAID Health, Population and Nutrition programs—the Integrated Health Project (IHP), the President's Malaria Initiative for States (PMI-S), Breakthrough ACTION-Nigeria (BA-N), and the Global Health Supply Chain ProgramProcurement and Supply Management (GHSC-PSM, henceforth PSM)—in Ebonyi, Zamfara, and Kebbi.
The evaluation includes a process monitoring component designed to help answer evaluation questions, monitor implementation activities, provide contextual information, and explore the validity of critical implementation assumptions identified during the development of a portfolio-level theory of change (TOC). The first round of process monitoring focused on coordination among implementing partners (IPs), work planning, and areas of joint implementation to describe coordination processes and determine if assumptions made about how the activities work together to achieve desired outcomes are accurate. This brief shares round 1 results.
Access a related presentation
 to learn more.
Shortname: FS-21-529-D4I
Author(s): Data for Impact
Year: 2021
Language: English
Region(s): NIGERIA